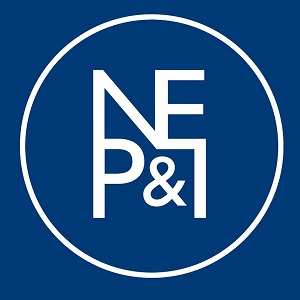 The 'A' rated North P&I club has emerged 'significantly stronger' from the 2015 renewal today (20 February 2015), further consolidating its position as one of the most financially secure and largest members of the International Group of P&I Clubs.
According to chairman Pratap Shirke, 'We stated in November that maintaining the financial health of the club was imperative and would be the fundamental objective of the 2015 renewal. We set a target increase in mutual premiums of 4.75%, and I am delighted to report that – thanks to the overwhelming support of our members – we have successfully achieved this.'
North adopted a robust but consistent approach to meeting its financial objectives. This meant not offering renewal terms to some members due to irreconcilable concerns over their technical and claims performance, and not agreeing renewal terms with members with poor claims records who were not prepared to make a fair financial contribution to the club.
'As a result our owned tonnage has dipped to approximately 127 million GT and chartered tonnage has reduced to approximately 40 million GT', says Shirke. 'But importantly our financial position is significantly healthier without the adverse impact of a number of poorly performing former members, and we remain a major force in the International Group with 12% of total owned tonnage.'
Joint managing director Alan Wilson says, 'We are always prepared to make strong financial decisions to protect the majority of our members' interests. We stated at the outset of this renewal that we would be adopting a robust approach, ensuring that members with poor claims performance or inadequate premium levels would have to make an equitable financial contribution if they wished to remain with the club. We are very satisfied with the outcome.'
Joint managing director Paul Jennings says, 'We would like to thank the overwhelming majority of our members for their support and for endorsing our strategy of maintaining financial stability while continuing to provide the highest levels of service in the most cost-effective manner. We may have parted company with a few high-profile companies, but this has been more than offset by the overall support of the club's members.'
North secured an 'A' stable credit rating for the 11th consecutive year last month from leading ratings agency Standard and Poor's. In particular the agency confirmed that North's merger with Sunderland Marine in February last year supports its already strong market position. 'A combined North and Sunderland Marine has a strong competitive position in our view, mainly stemming from North's strong market position within the International Group of P&I Clubs.'
About
North, part of North Group, is a leading marine mutual liability insurer providing P&I,  FD&D, war risks and ancillary insurance to 127 million GT of owned tonnage and 40 million GT of chartered tonnage. It is based in Newcastle upon Tyne, UK with regional offices in Greece, Hong Kong, Japan and Singapore. The club is a leading member of the International Group of P&I Clubs (IG), with around 12% of the IG's owned tonnage. The 13 IG clubs provide liability cover for approximately 90% of the world's ocean-going tonnage and, as a member of the IG, North protects and promotes the interests of the international shipping industry. In February 2014 North completed a merger with Sunderland Marine, which operates within North Group as an independent regulated insurer guaranteed by North. Sunderland Marine is a leading insurer of fishing vessels, small craft and aquaculture risks. It is based in Durham with offices in Australia, Canada, the Netherlands, New Zealand, South Africa and North America.
"Jo"