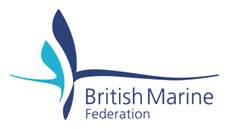 This week (9-13 March 2015) British Marine Federation (BMF) joined forces with its members to celebrate all the inspirational apprentices within the marine industry during 2015's National Apprenticeship Week (NAW).
NAW 2015 has seen a number of exciting activities taking place such as apprentices at Pendennis Shipyard abseiling down the side of their new hospitality suite to raise money for Cancer Research. It has also become clear that more women than ever before are taking up apprenticeships in the industry with BMF members Sunseeker International, Princess Yachts, Green Marine and Pendennis all currently having female apprentices within their workforces.
Olivia Richards-Smith, a current Sunseeker apprentice studying an advanced apprenticeship (level 3) in Marine Engineering and currently fulfilling a placement on Sunseeker's Test Team, said: "I would definitely recommend this apprenticeship as it opens so many opportunities, allowing you to gain so many practical skills whilst going into great detail and understanding about marine systems. My work colleagues, college tutor and the apprenticeship coordinator have all been really supportive to help me gain the qualifications and open up great career prospects.  If you're looking for a career in the marine sector this scheme really sets you up for your future no matter what route you're going to follow."
Many companies are committed to taking on more apprentices including BMF members such as the Royal National Lifeboat Institution (RNLI) who are on the hunt for mechanics, electricians, painters and boatbuilders to take up six apprenticeship placements at its lifeboat centre in Dorset; A.S.A.P Supplies recently took on two apprentices; and Green Marine actively looking for four apprentices this year among many other companies.
The week has also highlighted just how achievable a future career in the industry is. For example over 70% of those who were apprentices at Pendennis Shipyard are now in its permanent workforce – some in senior trade manager positions – and industry statistics show that the industry is worth £2.93 billion and employs almost 31, 500 people in the UK.
Mike Carr, Managing Director at Pendennis Shipyard said: "These apprenticeships not only provide Pendennis Shipyard with the next generation of superyacht employees, but provide an opportunity for local young people to build a long-term career in a fascinating and highly skilled industry. Not only does the Pendennis scheme train individuals in yacht fabrication, joinery, paint and engineering skills, but also creates rounded individuals who are a valuable asset to each project team. Each year it is a pleasure to see new youngsters arrive at the start of their course, and to celebrate the graduation of the final year apprentices as we welcome them into the Pendennis family."
Richard Acland, CEO Green Marine Ltd. also commented: "Green Marine is working to help inspire and train the next generation of innovative, world-class boat builders. We want to ensure that our apprentices are the best, brightest and most qualified for the future. It's all about equipping the marine industry in a positive and sustainable way."
Co-ordinated by National Apprenticeship Service and supported by the Department for Business, Innovation and Skills (BIS), the week is focusing on the positive impact apprenticeships have on individuals, businesses and the wider economy.
Throughout 2015's National Apprenticeship Week the BMF, alongside its members and BIS, has been promoting events and activities which allow the public to explore the background, daily life, and achievements of marine apprentices. 
For more information on this or to learn about the possible interview or visit opportunities please contact:
For information on the BMF's 2014 Apprenticeship Graduation Awards which included special guest Sir Ben Ainslie, click here:
http://www.southamptonboatshow.com/2014/whats_on/media_gallery/video/marine_apprenticeships.aspx
About British Marine Federation 
The British Marine Federation has over 1, 500 members, representing an industry worth £2.93 billion that employing almost 31, 500 people in the UK. Members are drawn from both the seagoing and inland sectors of the marine industry covering the leisure boat, hire fleet, commercial workboat and superyacht categories and supporting services. For more information about the work of the BMF and how to join, please visit the website at http://www.britishmarine.co.uk/
About Trailblazers
Phases 1, 2 and 3 Trailblazers
Through the Phase 1, 2 and 3 Trailblazers, more than 400 employers have worked together to design the first new, concise and employer-led Apprenticeship standards. Launched in October 2013, the Apprenticeship Trailblazer scheme has gone from strength to strength.  Businesses have worked together and produced new concise employer-led standards for key apprenticeship roles in their industry.
Successes are already being seen in sectors including energy & utilities, digital industries, financial services, life sciences and industrial sciences; businesses involved are now building on this to work on standards for more occupations that they see as crucial to developing their workforce and that will provide new opportunities for young people.
The Trailblazer Occupation
All new Apprenticeship standards will focus on achieving full competence in an occupation. To keep the system simple and easy to use, government wants to avoid the creation of multiple similar or largely overlapping standards, for instance applying to very similar occupations in different sectors.
In order to justify investment from the government in an Apprenticeship, the skills that it provides must be numerous, challenging, valuable and transferable. Once an apprentice has completed their training, they must be able to perform the same role in any firm regardless of its size or sector. Occupations should be of a sufficiently high level to ensure this.
About National Apprenticeship Week
During National Apprenticeship Week 2015 1, 500 different apprenticeships from 170 industries will be celebrated.