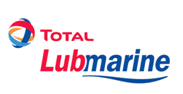 Today (28 April) is World Day for Safety and Health at Work and global marine lubricants supplier Total Lubmarine is participating by running several safety awareness initiatives. One of these is the production of a video for its global workforce explaining and demonstrating the steps needed to ensure safe delivery of marine lubes. Issues covered include constant monitoring of weather and sea conditions, mooring, lighting and compliance with terminal regulations.
The theme of this year's World Day for Safety 2015, run by the International Labour Organization (ILO), is the building of a culture of prevention on occupational safety and health.
Dominique Bigault, Global Supply Chain Director at Total Lubmarine commented:
"Whether the workplace is at sea or on land, educating staff and customers is always the best way to ensure safety. Managing marine lubricants is becoming ever-more complex, so it is important to have a day focusing on a pure and simple aim – the continuous drive towards safety. For Total Lubmarine, the relentless improvement of health and safety standards is not just an obligation to fulfil, but a crucial aspect of our staff care and customer service."
Total Lubmarine has rigorous internal procedures that integrate HSEQ considerations with all its research, production, delivery and end of product life processes. Risks have been carefully analysed and mitigated against throughout Total Lubmarine's supply chain and crisis scenarios mapped out and prepared for.
An important aspect of ensuring health and safety is the vetting of vessels receiving marine lubricants. All vessels, regardless of their size, carrying lubricants in their tanks are inspected by a Total Lubmarine vetting team.
Responsibilities of the supplier – Total Lubmarine, distributors and receivers are clearly mapped out and the operational implementation of these responsibilities ensured by customised check-lists that must be completed prior to product transfer at any stage.
To ensure that all these processes, procedures and guidelines are well enforced, Lubmarine regularly audits the sub-contractors in charge of manufacturing, transporting, storing and delivering its lubricants all over the world.
"Jo"