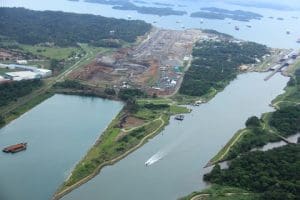 D'Appolonia, the engineering consulting company of Italy's RINA Group, has strengthened its civil engineering capability by acquiring Milan-based civil engineering consultancy SC Sembenelli Consulting. The move brings to the group global expertise in major civil engineering projects with particular experience in dams and hydropower, civil and hydraulic infrastructures.
Roberto Carpaneto, CEO, D'Appolonia, says, "Sembenelli brings us a strong brand name and key technical skills which complement our geo-technical and earthworks expertise. They widen our ability to support major projects such as port and dam construction and development. Sembenelli also fits well with our environmental focus as they are involved in major sustainable regional developments around the world."
Piero Sembenelli, founder of SC Sembenelli, says, "We are a small company with a big brain. We have been sought after for major projects because of our innovative approaches, our ability to think outside traditional solutions and the quality of our approach. Together with D'Appolonia we can deliver expertise to civil engineering projects on a very large scale."
Founded in 1983 Sembenelli has been involved in over 250 projects in 40 countries. It was a pioneer in the use of geo-synthetics. Sembenelli designed the temporary works and the excavations for the Panama Canal Third Set of Locks Project, designed part of the Three Gorges Dam on the Yangtze River in China and has performed geo-technical studies for the Riyadh Metro. In Italy it designed four major dams for the River Po which could produce a significant part of the national power output and worked on major motorway projects. It is currently developing part of the detailed design of the Brenner Basis Tunnel.
Says Carpaneto, "In addition to the civil engineering capability Sembenelli gives us the opportunity to consolidate our presence in growing markets such as Africa where it has worked on hydro-electric plants in Rwanda and major dams in Nigeria, Algeria and Egypt for example."
D'Appolonia S.p.A provides integrated engineering services to the public and private markets in the areas of the environment, oil and gas, infrastructure and transport, electronics and telecommunications. D'Appolonia is part of the RINA Group, a leading international classification, verification and certification provider.
RINA is a multi-national Group which delivers verification, certification, conformity assessment, marine classification, environmental enhancement, product testing, site and vendor supervision, training and engineering consultancy across a wide range of industries and services. RINA operates through a network of companies covering Marine, Energy, Infrastructures & Construction, Transport & Logistics, Food & Agriculture, Environment & Sustainability, Finance & Public Institutions and Business Governance. With a turnover of over 330 million Euros in 2014, over 2, 750 employees, and 163 offices in 60 countries worldwide, RINA is recognized as an authoritative member of key international organizations and an important contributor to the development of new legislative standards. www.rina.org