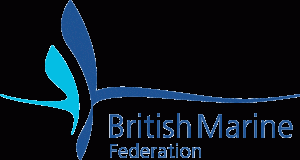 Taking a step closer to ensuring marine apprenticeships span the nation, three leading names in the marine industry have united to drive boatbuilding and marine engineering apprenticeships in the Midlands.
The British Marine Federation (BMF) and the Worshipful Company of Shipwrights have been working with luxury motor yacht builder, Fairline Boats, to reintroduce apprentices back onto its work floor in Northamptonshire. The company last took on apprentices back in 2008.
After detailed discussions and planning BMF member, Fairline Boats, will be opening its doors to aspiring boatbuilders, engineers and marine professionals this September. As well as gaining experience as part of Fairline's production workforce, the apprentices will undergo training at Tresham College of Further and Higher Education.
Stefan Whitmarsh, Head of Engineering at Fairline Boats comments: "We are excited to be working with the apprentices from Tresham College. It's  a unique opportunity for the students to learn a wide variety of trades and specifically, boat building.  The new apprenticeship scheme forms part of the plan to strengthen our business for the future, and it's a chance for the 22 apprentices to be part of a great British brand that delivers luxury boats to a global audience."
The apprenticeships run at Fairline Boats join the collection of apprenticeship courses which the BMF is continually supporting and helping expand across the UK. These include those currently run at Pendennis Shipyard, Berthon Boat Company, Sunseeker International and Princess Yachts, amongst others.
Sarah Dhanda, Senior Federation Director at the BMF states: "By working with BMF members and the Shipwrights to increase the number and geographical spread of apprentices we are ensuring the sector has the skills it needs for a bright future."
The return of these apprenticeships will be the start of establishing the Midlands as a hub for cultivating the future workforce of the marine industry.
As the Administrator of the Shipwright Apprenticeship Scheme, Paul Harris, will be key in supporting the development of apprenticeships at Fairline Boats. He explains: "Taking on apprentices has proven essential to supporting a strong workforce. With BMF member Fairline Boats and Tresham College piloting the first recruitment of apprentices, it opens the door to other local marine businesses and young people to the possibilities of apprenticeships."