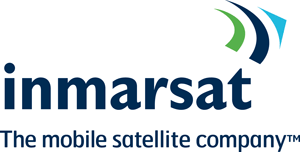 Contract signed appointing both parties to act as reciprocal distribution partners for complementary offerings in maritime satellite communications markets
London, UK and Middletown, RI USA: 12 June 2015: Inmarsat (LSE:ISAT.L) and KVH Industries, Inc.,  (NASDAQ: KVHI) today announced the signing of a reciprocal distribution agreement with immediate effect.
Under the agreement, KVH becomes a non-exclusive, global distributor of Inmarsat's Fleet One and FleetBroadband services, and Inmarsat becomes a non-exclusive distributor across all vessel types for KVH's VideotelTM Basic Training Package, as well as for its NEWSlinkTM newspapers within the leisure and non-passenger merchant vessel segments, which will be offered as enhancements to Inmarsat's Fleet Media service.
Fleet One, delivered through a small, light-weight terminal, is a cost-effective voice and data service that has been specifically configured to be accessible and affordable for small vessels.
Videotel's Basic Training Package is directed towards the training of crew members in the maritime industry covering subjects such as basic firefighting, coping with hazardous weather and entry into enclosed spaces.
NEWSlink newspapers, delivered daily by email, incorporate a portfolio of 75+ publications in 17 languages customised specifically for seafarers.
Commenting on the agreement, Ronald Spithout, President Inmarsat Maritime remarked: "We see this strategic relationship with KVH as a significant step in bringing the advantages of our innovative new services to those segments of the maritime market that were previously underserved."
Martin Kits van Heyningen, KVH CEO noted: "KVH is happy to see more of Inmarsat's customers gaining access to our NEWSlink news and Videotel training content, which are already used by more than 20, 000 maritime vessels. KVH has sold Inmarsat's maritime services to our customers around the world for nearly 20 years, and we're pleased to become a global distributor for the new Fleet One services."
About Inmarsat
Inmarsat plc is the leading provider of global mobile satellite communications services. Since 1979, Inmarsat has been providing reliable voice and high-speed data communications to governments, enterprises and other organizations, with a range of services that can be used on land, at sea or in the air. Inmarsat employs around 1, 600 staff in more than 60 locations around the world, with a presence in the major ports and centres of commerce on every continent. Inmarsat is listed on the London Stock Exchange (LSE:ISAT.L). For more information, please visitwww.inmarsat.com.
The Inmarsat press release newsfeed and corporate updates are on @InmarsatGlobal.
About KVH Industries, Inc.
KVH Industries is a leading provider of in-motion satellite TV and communications systems, having designed, manufactured, and sold more than 175, 000 mobile satellite antennas for applications on vessels, vehicles, and aircraft. KVH is also a leading news, music, and entertainment content provider to many industries including maritime, retail, and leisure. Videotel, a KVH company, is a leading provider of maritime training. KVH is based in Middletown, RI, with research, development, and manufacturing operations in Middletown, RI, and Tinley Park, IL. The company's global presence includes offices in Belgium, Brazil, Cyprus, Denmark, Hong Kong, Japan, the Netherlands, Norway, Singapore, and the United Kingdom. For more information, please visit www.kvh.com