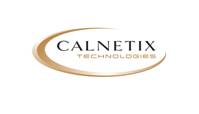 Cerritos, Calif. – Aug. 31, 2015 – (Marine NewsWire) Calnetix Technologies, LLC has published a White Paper describing new processes for producing supplemental power for a ship's electrical load. The White Paper, entitled New-Technology Shipboard System Converts Heat from Engine Jacket Water into Electrical Power, is available for free download.
Calnetix, working in close cooperation with Mitsubishi Heavy Industries Marine Machinery and Engine Company (MHI-MME), has developed a system called Hydrocurrent™, which uses an Organic Rankine Cycle (ORC) heat transfer process and a patented turbo-generator power system to convert thermal energy from heat in the engine's jacket water into mechanical power to generate electricity.
The White Paper provides a detailed description of the system components and how they work, followed by a summary of test procedures and documented results. It is based on a technical paper presented by Calnetix to the American Society of Mechanical Engineers (ASME) in June 2015.
"Waste heat from the engines is an underutilized source of power that can be harnessed to augment electricity produced by the ship's generators, " said Calnetix CEO Vatche Artinian. "While heat from the engine exhaust is already being used to generate steam on many ships, it has been difficult to harvest heat from lower-temperature sources, such as the engine coolant. Hydrocurrent™ technology aims to remove this barrier and tap into the low-grade jacket-water heat to generate additional electrical power without increasing fuel consumption."
"Test data reveal that Hydrocurrent™ can produce up to 125 kW of electrical power from a temperature source as low as 80⁰C, saving up to 200 tons of bunker fuel and reducing carbon monoxide emissions by 18 tons per year by reducing the load on the ship's bunker-burning diesel generators, " he added.
The Hydrocurrent™ system has been approved by ClassNK and Lloyd's Register to meet all applicable international standards and codes. Shipboard trials are expected to begin this year.
About Calnetix Technologies
Calnetix Technologies, LLC ("Calnetix"), headquartered in Cerritos, Calif., is focused on Innovation That Drives Industries™. The company specializes in high-performance, high-speed motor generators and best-in-class advanced magnetic bearings and control systems. Calnetix's patented underlying technologies, which have been in use since the company's inception in 1998, have made Calnetix a world leader in the design and production of high-speed machines. The company's overall technology portfolio and system integration capabilities have led to development and production contracts with industry leaders and the start of many successful subsidiaries that focus on unique niche markets. For more information, please visit www.calnetix.com.
"Jo"