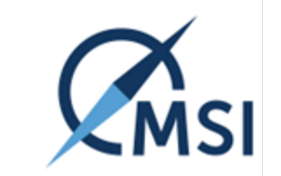 Oil market fundamentals set to support volatile Q2 crude and product tanker earnings
MSI's proprietary tanker market model predicts improved earnings for larger and smaller vessels on strong oil supply and higher refinery runs
London,  March 22, 2016. The latest Tanker Freight Forecaster from Maritime Strategies International predicts a rebound for VLCC, Suezmax, Aframax and product tanker rates in the second quarter of 2016.
Though last month saw a fall in VLCC spot earnings, rates are set to rise in the second quarter on high crude supply which looks likely to persist until the summer. Suezmax spot earnings are forecast to improve from February levels by May.
Aframaxes should also benefit from Russian crude exports from Kozmino to Chinese refineries with the  estimating ex-Kozmino volumes at 1m b/day this year, double the total in 2015.
Tim Smith, Senior Analyst at MSI, said:
"After rate declines in all three crude segments last month – and earlier this month for VLCCs – there is stronger upside support as we enter Q2. Longer-term dynamics could be affected negatively though, if a meeting between major oil exporters in April succeeds in curbing production"
Strong oil supply is propelling the large tanker market, with data showing OPEC exports are expected to rise by more than 400, 000 b/day at 17.7m b/day in March.
This figure is expected to increase in April as Saudi Arabia offers Asian customers discounts as it tries to maintain market share before the impending return of Iranian volumes and seasonal lull due to refinery maintenance. By comparison, US oil output has dropped to 9.08m b/day, the lowest level since November 2014.
MR product tanker spot earnings are also forecast to improve, potentially surpassing $18, 000/day by May from below $13, 000/day in February with the market expected to find support from growing Chinese diesel exports driven by a surplus that could double to 220, 000 b/day according to some estimates.
On the fleet supply side, MSI reports a considerable weakening in tanker investment appetite as the end-2015 rush for ships dented new activity this year. Total delivery and deletion volumes were weak in February, totalling 1.5m dwt and 0.1m dwt respectively, pushing the fleet up to 532.9m dwt.
In the outlook for the next six months, significant fleet expansion is expected as the fleet will grow by 12.3m dwt to 545.2m dwt.
About Maritime Strategies International
Since its inception in 1986, Maritime Strategies International (MSI) has established itself as one of the shipping industry's foremost independent research and consultancy firms. Our success is built on a strong focus on maritime economics and econometric modelling. We provide a comprehensive range of advisory services, including forward valuations market forecasts, reports and commercial consultancy services for all shipping sectors. MSI asset price forecasts are used by ship finance providers holding 40% of all shipping bank debt and we provide analytical and methodological support to give the context and
credence to our results.
MSI has recently launched Forecast Marine eValuator (FMV), the first web-based tool to provide historical and forecast price and cash flow data covering all key deepsea shipping sectors. MSI FMV offers unique insight into future values and cash flows for individual ships across all key shipping sectors. Recent history and a near-term perspective are provided via quarterly metrics; the long view is provided by 15 years of forecast annual average data. To find out more, please visit: www.msiltd.com/fmv