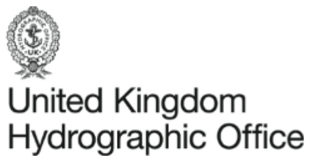 81% of global fleet now authorised to use ADMIRALTY Nautical Publications in electronic format in place of paper equivalents
April 20, 2016 – The United Kingdom Hydrographic Office (UKHO) has announced that Italy now approves the use of e-Nautical Publications (e-NPs) and ADMIRALTY Digital Publications (ADP) in place of paper equivalents.
This decision means that Italian-flagged ships can now take advantage of the greater efficiency and accuracy offered by e-NPs and ADP whilst continuing to meet their SOLAS carriage requirements. Benefits of these products include fast electronic updates and easier access to important information mariners need, reducing workload on board and the risk of human error during passage planning tasks.
The Italian flag currently flies on over 1, 300 ships, including 537 vessels over 2, 000 GT. As a result of Italy's approval, 81% of the global fleet is now authorised to use digital publications in an electronic format in place of their paper equivalents to meet the carriage requirements of the SOLAS Convention.
Christine Trickett, Senior Product Manager (Software and Publications) at the UKHO, commented: "We are delighted that Italy has become the latest Flag States to approve the use of e-NPs and ADP to meet SOLAS carriage requirements. This means that all ships under an Italian flag can now benefit from e-NPs and ADP, and the speed, security and accuracy they provide to bridge crews. Furthermore, 81% of the global fleet can now draw upon the benefits of the digital versions of these vital publications, further reinforcing the UKHO's commitment to supporting safe and efficient navigation around the world."
e-Nautical Publications (e-NPs) are electronic versions of official ADMIRALTY Nautical Publications such as Sailing Directions and the Nautical Almanac. They allow bridge crews to download and apply electronic weekly Notices to Mariners (NMs) in just a few seconds every week, improving efficiency and accuracy on board.
The UKHO's latest film demonstrates how this feature of e-NPs can significantly reduce time spent updating Sailing Directions in comparison to paper publications. During this particular demonstration, which looks at a route planned between Shanghai and Rotterdam, the product reduces a task that could take hours into one that takes a matter of seconds. This can be viewed here: https://www.youtube.com/watch?v=D9_FgtD7nF4
ADMIRALTY Digital Publications also provide greater efficiency and flexibility than their paper equivalents, giving bridge crews faster, more accurate updates and easier access to the information they need. The range comprises of ADMIRALTY Digital List of Lights, the world's most advanced source of light and fog signal data; ADMIRALTY Digital Radio Signals (sold as ADRS 1, 3, 4, 5, ADRS 2 and ADRS 6), a source of maritime radio communications for pilot and vessel traffic services; and, ADMIRALTY TotalTide, the world's most comprehensive tidal prediction programme.
Full details and supporting documents from the Italian maritime authorities, along with a full list of all Flag States that have approved the use of ADMIRALTY publications in electronic format can be found at :
http://www.ukho.gov.uk/ProductsandServices/DigitalPublications/Pages/ADLL.aspx?tab=3.
About the United Kingdom Hydrographic Office
1. UKHO produces a worldwide series of some 3, 500 paper nautical charts, 200 publications under the ADMIRALTY Maritime Products & Services brand and Electronic Navigational Charts (ENCs). The ADMIRALTY Maritime Products & Services portfolio is sold globally and used by over 90% of the ships trading internationally.
2. UKHO, an Executive Agency of the Ministry of Defence, has been charting the world's oceans for more than 200 years with the primary aim of providing navigational products and services for the Royal Navy and merchant mariners to save and protect lives at sea. In addition it serves small craft and leisure mariners and provides a range of consultancy services.
3. UKHO also plays a central role, in support of the Maritime and Coastguard Agency, in discharging the navigation element of the UK's Safety of Life at Sea Treaty obligations for waters of UK national responsibility.