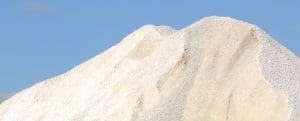 ABPmer, a specialist in marine environmental impact assessment (EIA), has been commissioned by CEMEX to undertake an EIA and prepare the associated Environmental Statement for proposed marine aggregate extraction from an area on the south coast.
Dredging to extract aggregates – sand, gravel, and other marine minerals – from the English seabed needs a marine licence and a separate permission from the landowner.  Such licences usually require an EIA.
Natalie Frost, Planning and Licensing Business Development Manager at ABPmer said; "We are delighted to have been awarded this contract by CEMEX.  ABPmer is a recognised consultant within this sector and understands the challenges faced by the marine aggregates industry in fulfilling EIA requirements associated with both licence renewals and new applications.
"We will be preparing the EIA scoping, pre-application and final environmental statement. Wessex Archaeology is assisting us by undertaking a desk based marine archaeology assessment, as well as geophysical and geotechnical assessments."
Marine aggregate licences are issued for a specific quantity of material to be extracted and for a specific duration, usually 15 years.