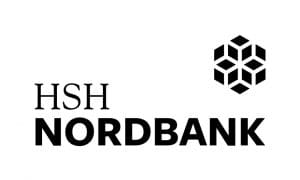 HAMBURG/KIEL HSH Nordbank is participating as a Mandated Lead Arranger in providing refinancing for Akiem, the leading European locomotive leasing company, making available a loan of € 125 million. The total amount of refinancing in the context of an M&A process is € 750 million. Akiem and its shareholders, being Ermewa Group, the asset management subsidiary of SNCF Logistics as well as the second infrastructure fund of Deutsche Asset Management (Deutsche AM) with equal 50% stakes, will take advantage of the deal to refinance existing loans on the portfolio and to fund future growth.
With a fleet of more than 300 electric and diesel locomotives, Akiem is the leading locomotive leasing company on the continental European market. Akiem operates its leasing business from its base in Clichy near Paris. Its customers are European public and private-sector railway companies in the industrial and transport businesses based mainly in France, Poland, Italy and Germany, but also in other central and eastern European countries.
"This finance is a strategically important project in the European railway market that gives HSH Nordbank the opportunity to enlarge its infrastructure portfolio with Akiem as a new client, " said Dr. Marcus Kleiner, Head of Origination Infrastructure & Rail at HSH Nordbank. "Akiem is pleased to count on the involvement of HSH Nordbank in this Facility agreement which will support our growth, " said Fabien Rochefort, Chief Executive Officer of Akiem.