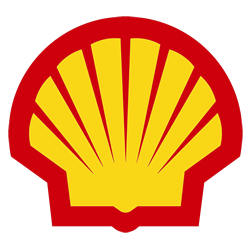 Shell Marine has given ship owners an insight into the comprehensive approach driving its ground-breaking work to protect the most modern ultra-efficient diesel engines against cold corrosion while still optimizing cylinder oil feed rates, across the entire range of vessel operating conditions.
Shell Marine has been working very closely with the major OEMs and several ship owners who fully support this development. Following its formulation and exhaustive laboratory testing in 2015, the new Shell Alexia 140 has successfully completed over six months of shipboard trials with a Shell Marine customer.
"We are responding rapidly to the changing needs of the industry, helping our customers to cope with their full range of operating conditions," said Jan Toschka, General Manager of Shell Marine. "This latest development underpins our commitment to the industry and its future. We have our own in house testing capability and extensive field experience, coupled with the monitoring, analysis and advisory services to respond to the market with proven and comprehensive solutions."
The new lubricant, Shell Alexia 140, is an ultra-high BN oil with a BN of 140. It is targeted for use on its own or as part of an onboard lubricant blending or mixing system. MAN Diesel and Turbo (MDT) told this year's CIMAC in Helsinki that it had been trialing 'ACOM' (Automated Cylinder Oil Mixing), the two-stroke marine engine major's pilot scheme to establish best practice in matching lubricant BN to fuel sulphur content whilst minimising lubricant feed rates. A Shell Marine customer was selected for the first batch of trials.
"Major OEMs now recommend cylinder drain oil analysis as a way for ship owners to optimise feed rates as it allows them to strike the right balance between corrosion protection and minimised oil consumption," added Mr. Toschka. "Shell Marine is focusing on solutions that are operationally straightforward. These include cylinder oil condition monitoring and drain oil analysis, the software and advisory services that help to interpret and implement OEM requirements, and assisting ship operators to develop crew skills as well as knowledge. In all areas, our objective is to work with the customer to deliver the most reliable solution."
ABOUT SHELL MARINE PRODUCTS
Shell provides lubricants for the marine industry through its Shell Marine Products business. It serves over 10,000 vessels, ranging from large ocean-going tankers to small fishing boats in over 600 ports across 57 countries. The advice and technical services we provide help our customers achieve maximum value from using our lubricant products across all types of machinery and equipment on a ship.
Royal Dutch Shell plc
Royal Dutch Shell plc is incorporated in England and Wales, has its headquarters in The Hague and is listed on the London, Amsterdam, and New York stock exchanges. Shell companies have operations in more than 70 countries and territories with businesses including oil and gas exploration and production; production and marketing of liquefied natural gas and gas to liquids; manufacturing, marketing and shipping of oil products and chemicals and renewable energy projects. For further information, visit www.shell.com