28 October 2016
Yesterday, the IMO's Marine Environment Protection Committee (MEPC) reached an agreement in favour of maintaining the deadline of 2020 for introducing a global cap of  0.5% sulphur content in marine fuels.
ESPO congratulates IMO on its decision. By setting 2020 as deadline for this global 0.5% sulphur cap, the IMO timing is being aligned with the EU timing as foreseen in the current Sulphur Directive. This will mean equal rules for EU and its neighbouring countries.
European ports are also convinced of the environmental and public health benefits of this reduction target.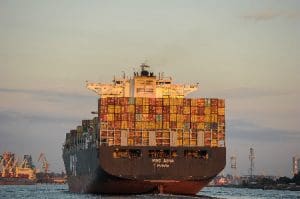 "It is clear that limiting the sulphur exhaust emissions can have an enormous impact on the local air quality. This decision thus means a big step forward for the maritime and port industry and the people around the ports.  In fact, 90% of European ports are very close to urban areas. Moreover, by maintaining 2020, IMO shows that an ambitious greening agenda is possible at global level. We must hope that IMO will demonstrate the same level of ambition when addressing climate change", says ESPO's Secretary General Isabelle Ryckbost.