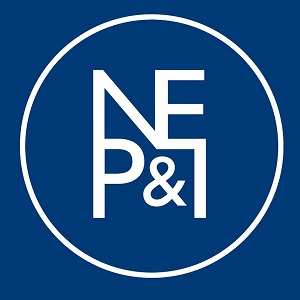 Leading ratings agency Standard and Poor's (S&P) has affirmed North P&I Club's 'A' financial strength rating and stable outlook for the thirteenth consecutive year. The rating covers North P&I Club and its subsidiary Sunderland Marine, collectively known as North Group. S&P has also strengthened its assessment of North Group's capital adequacy from very strong ('AA') to extremely strong ('AAA').
According to S&P, North Group has very strong capital and earnings, supported by an extremely strong capital adequacy. 'Our base-case scenario anticipates this will be sufficient to support the Group's strategy over the next three years and that the free reserves of the combined Group entities will be sufficient to maintain capital adequacy at the 'AAA' level for the 2018 and 2019 financial years.'
S&P improved its assessment of North's capital adequacy following an unprecedented 27% increase in free reserves last year. 'According to our modelling, North Group's capital adequacy has improved to extremely strong from very strong. The Group's free reserves at 20 February 2016 increased by approximately US$90 million to US$428.4 million after strong and robust underwriting performance.'
S&P predicts that North will show a net combined ratio of approximately 105% for the current financial year after it returns 5% of P&I premiums to shipowner members to help them through the current difficult trading environment. The agency anticipates this improving to 100-102% in the 2017/18 and 2018/19 years, barring abnormally high claims. 'We expect this performance to be at least in line with most of North Group's peers in the International Group of P&I Clubs.'
S&P also acknowledged North's strategy to pursue profitable fixed premium underwriting, particularly within its fishing and aquaculture subsidiary Sunderland Marine. 'We assume that North Group's total premiums will decrease to around US$420 million in 2018/19' which the agency says is in line with a strategy to pursue profitable underwriting. The Group is still in the process of implementing its strategy to streamline Sunderland Marine's operations and to focus on underwriting performance which has seen the establishment of a managing general agency in Vancouver to handle North American business, previously underwritten directly by Sunderland Marine. This strategy results in the expected decrease in premiums over the next two to three years.
Overall S&P concludes, 'The stable outlook on North Group reflects our expectation that its capital adequacy will remain extremely strong. We also anticipate that the Group will maintain a consistent operating performance and a strong overall competitive position.'
North P&I Club is a leading global marine insurer providing P&I, FD&D, war risks and ancillary insurance to 133 million GT of owned tonnage. North acquired Sunderland Marine in February 2014 and formed the North Group. Through Sunderland Marine, North is also a leading insurer of fishing vessels, small craft and aquaculture risks. The Standard and Poor's 'A' rated Club is based in Newcastle upon Tyne, UK with regional offices and subsidiaries in China, Greece, Hong Kong, Japan, Singapore and Sunderland Marine offices worldwide. North is a leading member of the International Group of P&I Clubs (IG), with 11.5% of the IG's owned tonnage. The 13 IG clubs provide liability cover for approximately 90% of the world's ocean-going tonnage and, as a member of the IG, North protects and promotes the interests of the international shipping industry. For further information visit: www.nepia.com.