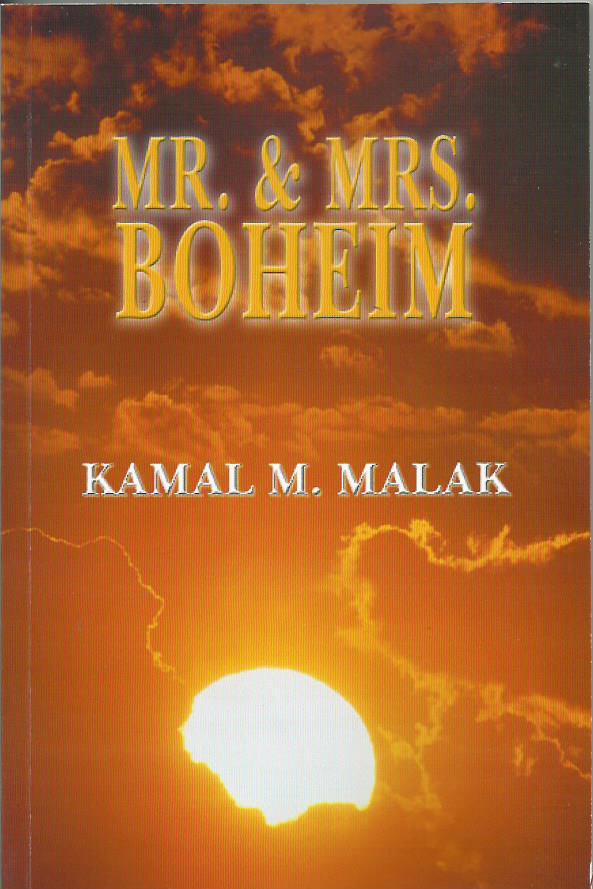 Mr & Mrs Boheim: a novel of affairs of the rich
Sex is the bedrock of this novel. The story is front-loaded with encounters that leapfrog a lot of the formalities.
It is high-end living, with the hero, if so he can be called, focused on his ex-wife and succession of girlfriends rather than his profession.
That profession is… accountancy. Chartered accountants are characterised in much fiction as dull, but Steve is fixated on figures other than those crowding the balance sheets. Between the covers of Mr & Mrs Boheim, it is the bedsheets that are the platform of his and others' passion.
It is largely a theatre dialogue-format story that rattles along, oft-times so jerkily that it tips grammar out of the window.
Sample exchange: Paul says to computer consultant Kate: "You dance really well… you could do well in show business." She replies: "Thanks for the compliment but I like computers." He is a scrounger, but she still sleeps with him.
By their lights, all the participants believe they are clean-living and that their behaviour is appropriate. They are all rather "smart" and good looking" but a rich sheikh involved in slave trafficking admits to behaving as though he was in the 16th century, and a woman in his circles confesses to having been "a cheap whore in east London… who is not from the same social background as you."
Steve, the male protagonist has been passed over for promotion to partnership in his firm, while the female lead Kate becomes depressed and is diagnosed with claustrophobia.
There is a moral of sorts to the tale in that it moves towards resolving the tensions between a couple who divorce despite their telenovela-style comfortable life and crystal-glass dinner social circle. As they go their own ways, they start ricocheting around relationships, and cheating gets its almost-just desserts.
Sex in the City is about self-obsession, and that it what is served up here. Words like strategy and vision belong to another world. Temptation is delivered.
None of the men and women need to try very hard: largely speaking, what they lust for falls into their laps. Succumbing to some of these temptations rebounds nastily: one of the man's girl-friends turns out to be involved in a criminal ring, and the teenage daughter of another of his amours tries to seduce him.
And so, to bed: the characters spend a good deal of the time in, or heading for, bed.
The book is in its second edition. The author, Kamal M Malak, is a chartered accountant who has worked for several international companies. He says of his novel: "This is definitely not a biography, but purely fiction." A British citizen born in Delhi, he has worked in the UK, Europe and Middle East, and his other activities include song-writing.
Mr & Mrs Boheim by Kamal M Malak is available from outlets including Amazon and Kindle. ISBN 978-0-9954528-1-7.