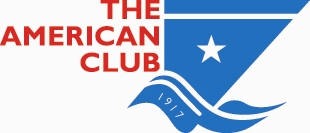 PROHIBITION OF OPEN-LOOP SCRUBBER SYSTEMS IN ALL PORTS AND EMISSION CONTROL AREAS (ECAs) OF THE PEOPLE'S REPUBLIC OF CHINA (PRC)
As of January 1, 2019, the use of open-loop scrubbers in the ECAs of the PRC has been banned. These ECAs cover most of the PRC's coastline and inland waterways.
The burning of 3.5% sulfur fuel is still permitted in these ECAs, but only where scrubbers are used to reduce the sulfur content of emissions to a level equivalent to the burning of 0.5% sulfur content fuel. However, in light of these regulations, only closed-loop scrubbers will now be permitted in these PRC ECAs.
To date, Belgium, Germany (its inland waterways, canals and ports within those inland waterways), the port of Dublin, Ireland, Latvia, Lithuania, USA (California and Connecticut ports and waters) and Singapore have indicated that the use of open-loop scrubbers will not be permitted within their jurisdictions.
Members with vessels fitted with hybrid scrubbers are recommended either to carry out a switch to a closed-loop mode, or to burn 0.5% sulfur compliant fuel, prior to arrival in port waters.
Members are urged to take note of this information and be guided accordingly. If any elaboration is required, your Managers will be pleased to assist. Members will be kept up-to-date on the identity of further ports that might ban the use of open-loop scrubbers as such information becomes available.