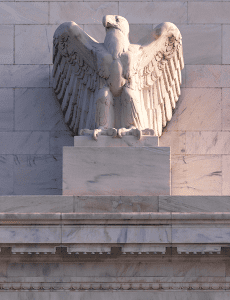 Fed running out of monetary ammunition, Infrastructure Investor Japan Korea Week
Commentary: Fed running out of monetary ammunition
By Desmond Lachman in Washington
It is clear that President Donald Trump's administration is not concerned with whether the US will have enough resources left to fight the next downturn. The president's quest for an ultra-easy monetary policy at this late stage in the economic cycle might cause the US economy to overheat and thereby rekindle inflation. Moreover, it would leave the Federal Reserve with scant ammunition to fight the next recession. With the Fed funds rate already as low as 2.25%-2.5%, further cuts would leave the central bank with limited room to slash rates.
Read the full commentary on the website.
Meeting: Infrastructure Investor Japan Korea Week
Tuesday 7 May, Seoul, and 9-10 May, Tokyo
The Japan Korea Week, organised by Infrastructure Investor and supported by OMFIF, is your chance to connect with more than 300 LPs across two industry-leading events. The Tokyo and Seoul Summits are planned in the same week to create an efficient way to fundraise across Asia's two largest and most active investor bases. Year-on-year LP attendees include Japan Post Insurance, Japan's Government Pension Investment Fund, Japan Post Bank, NPS, KIC, POBA, and many more.
Secure your place at the summits.