David Marsh on Germany, France and Europe, Danae Kyriakopoulou on central bank gender balance, and more
OMFIF UPDATE – WEEK 17 2019   / 22-26 April 2019 Vol.10 Ed.17
COMMENTARY 
Gender balance in central banks
One of the oft-cited arguments used to convince organisations to commit to gender diversity is how it benefits decision-making. Anecdotal evidence and views from central bankers highlight the benefits of diversity in helping to reduce the likelihood of 'groupthink', writes Danae Kyriakopoulou.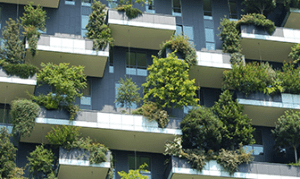 PODCAST
Green and sustainable finance series
Morgan Després, head of secretariat for the Network for Greening the Financial System, and Frank van Lerven, senior economist at the New Economics Foundation, join OMFIF's Marcin Stepan. Topics include integrating climate-related risks into financial stability reporting.
The future of China's bond market
China's bond market plays an increasingly important role at home and abroad, and the inclusion of Chinese bonds in global indices will be a major milestone for the country's financial market integration. This discussion will cover the future bond market structure, its unique characteristics and areas for reform.
Back to square one
Our contributors highlight how unorthodox monetary policy measures may have impaired financial inclusion, and argue that policy-makers ought to promote socially responsible investment in efforts to overcome the troubles that arise from unjust concentrations of wealth.
Franco-German questions on Europe
With Britain on its way to leaving the EU, France and Germany are preparing in different fashions and with different expectations for a new European chapter in which the continent's two leading economies must come to terms with each other without the moderation of a third major player, writes David Marsh.
The next global recession
A year ago, the major economies were enjoying synchronised growth. Rising debt levels, tighter monetary policy, slowing GDP growth, populist politics and trade wars are now fueling talk of a recession. This panel will discuss whether the end is nigh for the decade-long burst of global growth.
MEETING 
Reforming the euro area
Luis de Guindos, vice-president of the European Central Bank, will present his thoughts on reforming the euro area, the future relationship between EU and UK, and ensuring financial stability across the continent. In this context, he will also discuss the euro area economic outlook.
Fed on rough road to normalisation
The Federal Reserve remains the test case for whether any central bank can 'normalise' interest rates, writes Neil Williams. While the road to 'normal' looks closed off in interest-rate terms, overall policy neutrality could, in principle, be achieved through other means. In practice, however, it won't.
Political and economic implications of Brexit
Sir Jonathan Faull, partner and chair of European public affairs at Brunswick, and Thomas Costerg, senior economist at Pictet Wealth Management, join OMFIF's Chris Ostrowski to discuss the significance of the latest Brexit delay, the long-term outlook for trade relations, and more.
Digital technologies for financial inclusion
A joint workshop with the Asian Development Bank on digital currencies and their impact on central bank and retail payments channels. Attendees to the meeting will discuss distributed ledger technology, digital currencies' benefits and risks, implications for financial markets and private market participation.