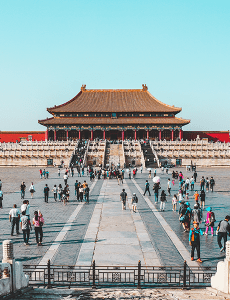 China holds 'moral high ground', Modern monetary theory podcast
Commentary: China holds 'moral high ground'
By Iris Pang in Hong Kong
Beijing's response to Washington's tariff increase on Chinese imports has, to date, been relatively mild. If the US were to expand its tariff measures, Beijing is expected to continue to retaliate in a similar reserved fashion. This is because it is difficult for China to respond with equal measures, since the country imports a great deal less from the US than the US does from China. However, this is not the only reason. By responding only mildly, China is able to maintain the moral high ground in this global dispute.
Read the full commentary on the website.
Podcast: Analysing modern monetary theory and its potential impact on public policy – Part Two
Robert Hockett, Cornell Law School professor, and Thorvald Grung Moe, former special adviser at Norges Bank and research associate at the Levy Institute, and OMFIF Economist Pierre Ortlieb continue their discussion in this second portion of our two-part podcast on modern monetary theory. They discuss the tools used to tackle inflation, the role of central banks and the job guarantee in MMT, and the urgency of a potential 'Green New Deal' in the face of looming climate catastrophe.
Listen to the recording, or search for OMFIF on your smartphone's podcast app.