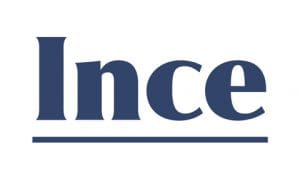 Ince Gordon Dadds builds on pre-merger legacy to rebrand firm to Ince
London, 31 May 2019: Ince Gordon Dadds, part of Gordon Dadds Group plc, has today announced that following a strategic review, it has changed the brand name of its legal businesses to 'Ince'.
From 31st May 2019:
Ince: Most of Ince Gordon Dadds LLP's affiliated entities including the international offices will be known as Ince. This includes offices in London, Cardiff, Hamburg, Cologne, Piraeus, Gibraltar, Dubai, Singapore, Hong Kong, Shanghai and Beijing. Bringing to life Ince's broad service offering across complex disputes, transactions and projects, the new company strapline is 'In any case'.
Gordon Dadds: As part of the brand review, Ince Gordon Dadds' London-based private client and family practice will now be known as 'Gordon Dadds'. The practice will move to a new office location in West London in June, which is a strategic move better to serve its existing client base.
Ince Metcalfes: Following its rebrand from Metcalfes Solicitors to Ince Metcalfes in April, the Bristol-based firm acquired by the Gordon Dadds Group last year, will retain its name.
Ince has grown to have offices in eight countries in Europe, the Middle East and Asia – and continues to advise its clients on matters within a wide variety of sectors, maintaining their specialist knowledge and experience in shipping, aviation & travel, energy & infrastructure, commodities & trade, TMT, gaming, leisure, hospitality, retail & commercial real estate, insurance and private wealth & family.
Clients of Ince can continue to expect the same market-leading insights, personal guidance and sector knowledge that they are accustomed to. All the Ince offices are united by the new values of connection; agility; clarity; entrepreneurship – reflecting their journey integrating into Gordon Dadds Group plc.
The new names are the next logical step for the legal practice following the successful merger between Ince & Co LLP and Gordon Dadds LLP on 31 December 2018. As the Gordon Dadds Group continues to grow its legal and professional services functions, this simplified branding reflects each unit's distinct market and service offerings, as well as their brand legacies. The new brand represents the culmination of the business's strategy of acquisition and integration that will have grown revenues to over £100 million the coming year.
As well as providing legal services, the Gordon Dadds Group provides accounting, financial services, consulting and pensions advice to businesses and high net worth individuals around the world. This broad suite of services creates opportunities for clients by making connections between them and its extensive network of contacts and experts and has great potential for cross selling our business.
Adrian Biles, Managing Partner of Ince and Chief Executive Officer of Gordon Dadds Group plc, said:
"This is an exciting moment for our business. The Group has had a stellar year, expanding both the services we can offer our clients, as well as our international footprint. This name change represents the culmination of everyone's hard work over the last six months."
"With the behind-the-scenes integration of both firms well under way, establishing separate brands was the next logical step for Ince and Gordon Dadds. This acquisition strategy has been hugely successful for the Group, growing revenues to over £100 million in the coming year. With these identities in place, both are in an even stronger position to service their distinct markets with their specialist offerings."
"I look forward to introducing clients across the Group to Ince and Gordon Dadds. Together, as part of the Gordon Dadds Group plc we will continue exploiting our much larger international presence to deliver the suite of business and professional services that our clients demand."