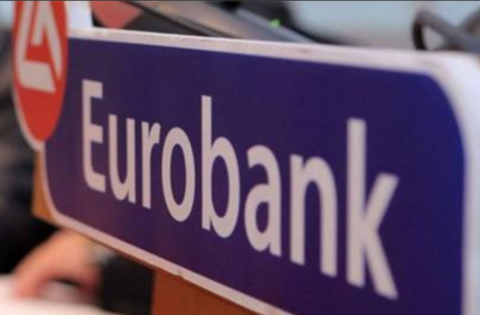 ECONOMY & MARKETS (28 April 2020)          
HIGHLIGHTS
The Eurobank Economic Analysis and Financial Markets Division released today the first issue of the Economy & Markets research bulleting for 2020. The publication hosts a review under the title: "The Greek Economy in 2020: Impact from the COVID-19 crisis and Outlook". The study was co-authored by:
Dr. Tasos Anastasatos, Group Chief Economist of Eurobank S.A.
Anna Dimitriadou, Economic Analyst,
Dr. Stylianos Gogos,  Economic Analyst,
Dr. Theodoros Stamatiou, Senior Economist.
Despite having started the year with positive prospects, the Greek economy is expected to be vulnerable in the demand and supply shock caused by the COVID-19 crisis, given the large exposure of GDP to tourism and transport, and a large share of self-employed and micro enterprises in the labor force. An exact forecast is impossible due to lack of visibility on the duration of the lockdown, the nature and size of the fiscal and monetary support measures, and the impact on consumer and investor behavior post-crisis. Yet, sensitivity to different conditions can be assessed. In a moderate scenario, which assumes the lift of the lockdown in May, no repetition, no lasting change in consumer and investor behavior post-crisis, and fiscal support measures of €6.8billion, real GDP contraction is calculated to be -6.7%. In a more adverse scenario, which assumes a more extended lockdown (or repetition / sporadic re-enactment), risk-averse behavior from consumers and investors post-crisis, and fiscal support measures of €10billion, real GDP contraction is calculated to be -10.6%. Both scenaria entail a steep decrease in private consumption, exports and investment, a sizable increase in unemployment, deflationary pressures and pressures on real estate and NPEs. The crisis is expected to increase the fiscal deficit, public debt, and sensitivity of debt sustainability to future shocks. Regarding the reform program and privatizations, while the COVID-19 crisis has inevitably caused delays, it also led to rapid digitalization. Commitment to structural reforms remains key to long-term growth.
Viewers can log here below and read the full Analysis: ECONOMY & MARKETS 28 April 2020
Find out more about our Economic Research and search for reports that may interest you.