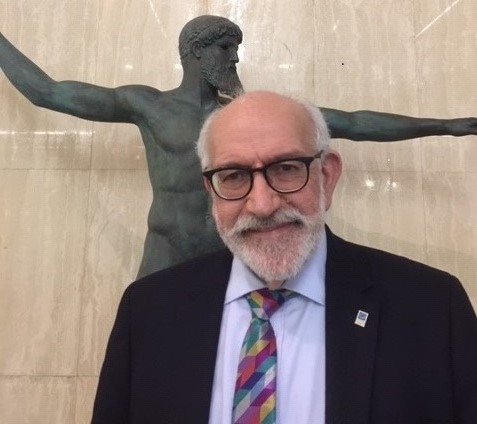 Markets "…refloat", Geopolitics and Coronavirus: a major liability
The BDI (Baltic Dry Index) gained 19 points since yesterday and now stands at 1,197. Wets still low. Humanity has to face and tackle Geopolitical and Coronavirus "mega destructive mayhem". John Faraclas' daily brief recap:
The Capes' BCI was up 22 points – now standing at 1,469.
Panamaxes' BPI surpassed the 1,400 points threshold and now reads 1,413…
Supras' BSI approaches the 1,000 point-threshold and now stands at 995… up 22…
A dozen points for the Handies' BHSI now standing at 625..
All in all after a long time we have a double plus figure points in all Dry categories… Cross your fingers…
Wets still on the low side; the last published BDTI (Dirties) and BCTI (Cleans) stood at 451 – plus four and 372 – no change… I am sceptical about the   Cleans…
The WTI was up in levels which are unacceptable; US$48.61 causes friction… CAUTION!
The Geopolitics sill governed b the MIGRANTS and the new USA Biden's administration. All eyes are in Washington awaiting the final team which in effect will govern Planet Ocean. Looks that some old boys and girls from Obama's and Biden's  former teams are there. With Thanksgiving tomorrow it seems prayers to rebut and save America are there…
From now on until the change of guards on 20 January 2021 be alerted as many issues around the World are unresolved and some might take the chance to create a mess given that the USA has its own issues although I guess there should be some sort of responsibility. I am saying this as during the late Richard Nixon's days with Watergate, the East Med with Turkey's invasion in Cyprus bothers us all until this very moment…
B E    C A U  T I O U S  and A L E R T E D…
On the Coronavirus anathema things overall are getting sour... More deaths and cases as well as man more in ICUs and wonder who can control this despicable situation with politicians being irresponsible… There is the financial burden which will kill many economies. In France for example  there might be prolonged three « steps » lockdown from the President Macron. France will need 20  (twenty) years of taxation to buffer the Covid-19 losses according to the minister of the economy and finances, Bruno Lemaire… Same applies to almost all economies and societies… Read carefully our yesterday's report on the economic situation and what might follow… We live in interesting times…
Let's see in practice what happens with this Vaccine saga …
Log on and attend the many Virtual events to fill your time.
On a sad note Diego Maradona passed away; the greeks have a word applying to this immortal legend: Phenomenon!
Have a nice evening and ensure you continue to remain on guard from actions emanating from Pirates, Terrorists, Criminals and any Business Hooligans whatsoever wherever you are on Planet Ocean. Once again a big THANK YOU to all who really care for all humans – Doctors, Nurses, Seafarers, Dockers, Port Authorities et al during this Coronavirus disaster!! We repeat: Do please invest in Hospitals including Equipment, Doctors, Nurses and any useful means to avoid further disasters! Become more disciplined and care for the Environment too. Lastly: Education and Training for all to be able to tackle these disasters. Let us work collectively together and NOT opt for a fistful of Dollars to restart the already collapsed global economy… which is in red US$ 280 (twohundredandseventy) trillion…