Banking on blockchain, Analysis of Brexit negotiations
Wednesday 16 December 2020 – Vol.11 Ed.51.
Commentary: Banking on blockchain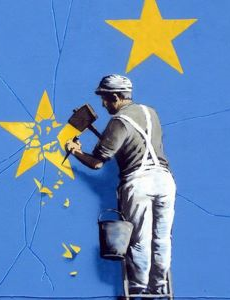 By Bhavin Patel and Brandon Chye
Security and trust are essential to the global financial system's plumbing and capital market infrastructures. The trade of stocks, bonds and other financial instruments is pegged at nearly $3,000tn in transaction value each year. Ensuring trust between banks, brokerages, custodians and clearing houses using multiple ledgers requires all actors to have full confidence in the infrastructure. There is growing consensus athat wholesale CBDC could make the financial sector more effective and innovative.
Read the full commentary on the website.
Meeting: Analysis of Brexit negotiations
Wednesday 16 December, 14:00-15:00 GMT

As Brexit negotiations come down to the wire, Ivan Rogers, former permanent representative of the UK to the European Union, shares his thoughts on what is going on behind the scenes. Rogers gives his perspective on the sentiment in Brussels and the likelihood that we will enter 2021 without a deal.
Request to attend the meeting.