Hot Port News from GAC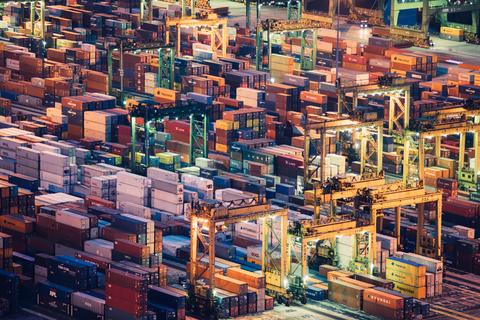 06-Jan-2021
COVID 19 UPDATE: PHILIPPINES
Philippines
Covid 19 Update: Philippines
Wednesday, January 6, 2021, Philippines
Further to the memorandum from the Executive Secretary dated 31 December 2020 regarding the additional measures relative to the SARS-COV-2 (B117) Variant Detected in the United Kingdom, the guidelines on the conduct of crew changes have been updated as follows:
Item A
Ships coming from or having rendered port of call/s from the below listed countries within 14 days immediately preceding arrival in the Philippines, are temporarily restricted from disembarking their foreign seafarers until 15 January 2021.
List of identified countries:
Australia
Canada
Denmark
France
Germany
Hong Kong
Iceland
Ireland
Israel
Italy
Japan
Lebanon
Netherlands
Singapore
South Africa
South Korea
Spain
Sweden
Switzerland
United Kingdom
United States
Please note that additional countries can be included in the above list as may be directed by the Office of the President.
Item B
Filipino and foreign seafarers with no immigration admission in any of the countries listed in Item A within the last 14 days preceding arrival in the Philippines shall be allowed to disembark subject to existing health and safety protocols of the established One-Shop Shops (OSS) for Seafarers.
Item C
Filipino seafarers coming from countries mentioned in Item A, or who have been to the same within 14 days immediately preceding arrival in the Philippines, shall not be prohibited from disembarking their ships, but shall be required to undergo an absolute facility-based 14-day quarantine period notwithstanding a negative RT-PCR result.
Item D
Seafarers that fall under the classifications of Items C are only allowed to disembark in Port of Manila and shall be transported by their shipping agents to the designated quarantine facility via P2P under strict monitoring of the Philippine Coast Guard (PCG). Relative thereto, Filipino seafarers shall undergo the mandatory 14-day quarantine in OWWA-assigned facilities or at Athlete's Village in New Clark City with accommodation shouldered by the Philippine government.
Item E
Embarkation to ships bound to the countries mentioned in Item A shall be subject to the existing exit protocols of the Philippines as well as entry protocols of the respective countries.
For further details or information about operations in the Philippines, contact GAC Philippines at philippines@gac.com