'Recognition of Qualifications in the Maritime Sector – Post-Brexit' on your social channels, and promote to your networks?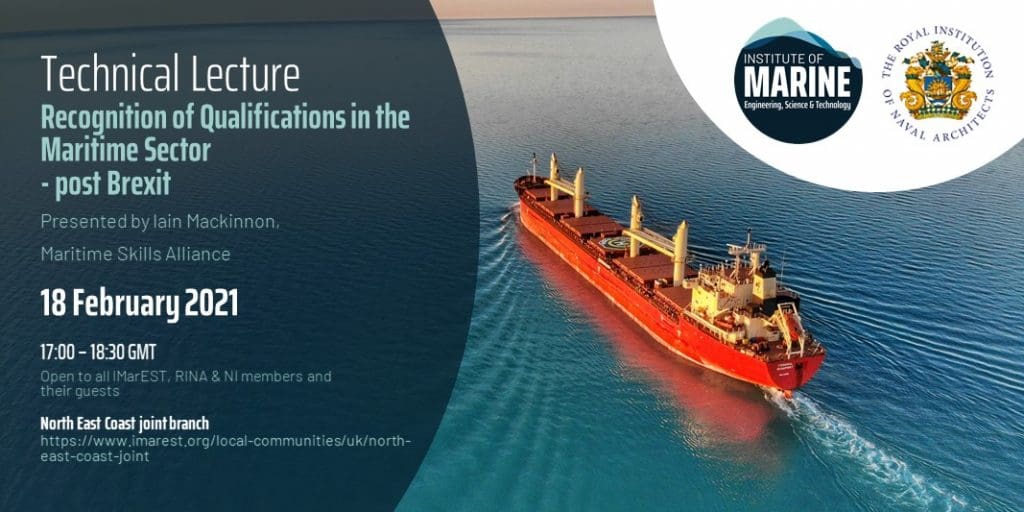 This webinar will be given by Iain Mackinnon of the Maritime Skills Alliance, and will discuss differing implications for STCW certification, regulated qualifications (such as those for naval architects) and non-regulated qualifications like those issued by the RYA.
It will take place at 17:00 – 18:30 GMT on 18 February 2021.