Integrated Management Systems in the Maritime Industry (Acc. to ISM, ISO 9001, 14,0001, 45001 & 50001)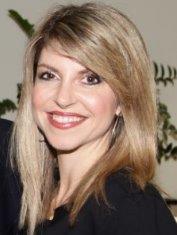 Live Virtual Classroom
During this course, you will learn how to implement or adapt an existing Integrated Management System according to the latest ISO standards and in compliance with the ISM code and other business operations in the maritime industry.
­­Content:
With the revision of the main ISO standards used in shipping in 2015 and 2018, the need to implement an efficient and integrated management system has grown ever stronger. This course will enable you to make an efficient transition from your existing management systems to the modern methodology of an integrated management system.
You will understand how an integrated system, based on the ISO high level structure (HLS), can be established as a powerful and efficient management tool to strengthen the business performance of your company in the increasingly complex operational environment we know today.
State of the art interactive teaching methods are employed during the two days to ensure that the learning is effective. During group activities, you will become familiar with suitable tools for developing and adapting management systems. You will learn how to plan an integrated management system and develop a modern process structure by doing practical activities.
Throughout the course you will be guided in implementing and auditing a variety of management systems in shipping.
Focus Points:
§ Principles of modern maritime management systems
§ Integration strategy and the need for high quality documentation
§ ISO high level structure methodology
§ Implementation of ISO 9001:2015, 14001:2015, 45001:2018 requirements in relation to the ISM code
o Company in context with the management system's scope and needs of interested parties
o Leadership and commitment
o Planning of objectives
o Managing risks & changes
o Processes of shipping operations
o Performance evaluation
o Improvement of the system
§ Overview of ISO 50001:2018
§ Harmonized "seamless" certification of management systems
Entry requirements: Familiarization with ISO 9001/14001/45001 standards and the ISM Code.
Who should attend: Management Representative, Quality Managers, Designated Persons, Administration Support Staff
Teaching Method: Lecture, Discussion, Interaction among participants, case exercises
Duration: 2 days

Language: Lecture in Greek or English, Material in English
| | |
| --- | --- |
| Date: | 18-19 February 2021 |
| Location: | Live Virtual Classroom (link to be provided) |
| Time Schedule: | 09.30hrs – 17.00hrs |
| Trainer: | Mr. Evangelos Marangakis, Maritime Advisor/Consultant, DNV GL's Maritime Academy Trainer |
| Course Fee: | 400 EURO/delegate (plus VAT) |
| Enrolment Deadline: | February 10th |
Equipment required: This course will be conducted online, therefore an internet connection is required. Interaction between the trainer and participants will still be encouraged. Make sure you connect through a PC or laptop with sufficient screen size. A connected camera, microphone, or audio headset during the course will enhance the quality of training.
To enroll in this course, please visit online our New Training Portal.
From the DNV GL Maritime Academy web page you will enter seamlessly into the portal either:
– by clicking a specific course or
– by hitting the "Select your country" button.
Our updated Maritime Academy Hellas Training Courses Schedule is attached in this message.
Should you require any further information or clarification, please do not hesitate to contact us.
We look forward to welcoming you.
Best regards,
Vassilia Dimitrakou
Senior Academy Advisor
Maritime Academy Hellas
Maritime Service Centre & Advisory
DNV GL Hellas S.A.
vassilia.dimitrakou@dnvgl.com
Phone: +30 210 4100200
Please copy your answer to the e-mail address: academy.hellas@dnvgl.com