MAS on addressing the protection gap in Asia, Infrastructure in the Covid-19 recovery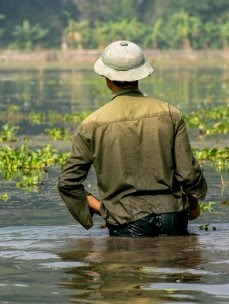 Thursday 11 February 2021 – Vol.12 Ed.6.4
Commentary: MAS on addressing the protection gap in Asia
By Lim Cheng Khai in Singapore
In the last decade, Asia accounted for almost half of the world's economic losses from climate change, amounting to $1.24tn. Bridging this insurance protection gap will require the combined efforts of governments, industry and academia. We need to raise awareness of catastrophe risks, increase the availability of data and create innovative risk transfer solutions that can help countries in the region mitigate disaster risks.
Read the full commentary on the website.
Meeting: Infrastructure in the Covid-19 recovery
Tuesday 23 February, 17:00-18:00
Covid-19 has disrupted many sectors across the world, leading investors to focus on alternative assets. This presents an opportunity to concentrate on building resilient infrastructure for the future. Jin Liqun, president of the Asian Infrastructure Investment Bank, joins OMFIF's David Marsh to discuss the emerging infrastructure trends that are shaping Asia's post-pandemic recovery, the bank's development over the past five years and priorities for the bank as he celebrates his second term with the institution.
Read the full commentary on the website.