Hans-Christian Mordhorst Appointed as Marcura Group's Chief Commercial Officer and Non-Exec Chair of DA-Desk FZ-LLC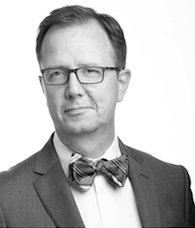 The Marcura Group, a Dubai-based group of companies focused on providing business solutions to the global maritime industry, today announced that Hans-Christian Mordhorst has been appointed as the Group's Chief Commercial Officer and Non-Executive Chairman of its flagship company, DA-Desk FZ-LLC, effective February 15, 2021. Hans-Christian Mordhorst (49) has for the past 7 years been the Managing Director of DA-Desk and for the past 20 years held senior positions in the global shipping industry.   
According to the Group CEO, Jens Lorens Poulsen: "Marcura has set very ambitious targets to deliver value to its customers in 2021 and beyond, anchored by its three business units: DA-Desk, PortLog and MarTrust. Our value propositions need to evolve and become even more digital, more attuned to risk & compliance management, more integrated and even more focused on customer success. With his appointment, Hans-Christian will focus entirely on driving this value delivery across the Group together with the commercial and operational leadership in each of these business units."
For his part, Hans-Christian said: "It has been extremely gratifying to be part of the most successful and transformational years of DA-Desk's 20-year history. I am both excited and humbled to now get the opportunity to focus, with customers and our organization, on value delivery across all our Group companies."
Succeeding Hans-Christian as Managing Director will be Dionysis Tzelepis who is promoted from a role as Director of Financial Services in DA-Desk. Prior to DA-Desk, Dionysis (40) was heading up Treasury & Corporate Finance at a major ship owner; he has 20 years' experience in shipping and finance. Together with the senior management team of DA-Desk, Dionysis will focus on adding value to customers through digitalization and against the backdrop of a heightening global regulatory compliance environment for the industry.