BIMCOs Shipping Market Overview & Outlook, for dry bulk and macroeconomics No 1-2021-March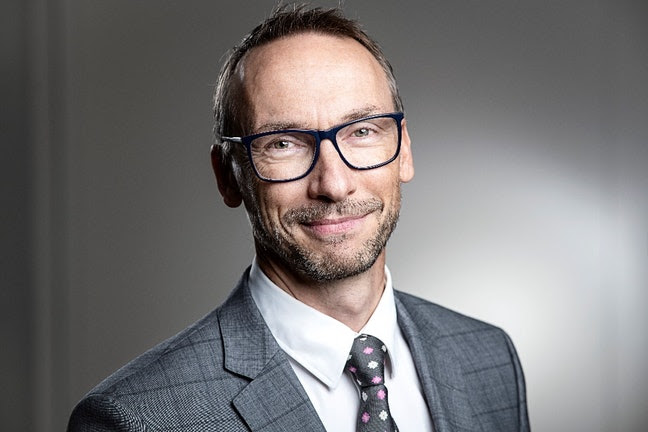 Macroeconomics: shipping enjoys a higher trade multiplier as 2021 promises a slow recovery
In many ways, shipping managed to dodge the worst bullet in 2020, as the nature of the crisis, its containment measures, and government stimulus around the world meant that global trade volumes were not hit as badly as global gross domestic product (GDP) or other even worse-performing sectors, such as services.
Overall, global seaborne trade volumes have recovered from their Q2 slump, though not for all sectors. Demand for tanker shipping is still lagging given that a full recovery in global oil demand remains a long way off.
Though GDP growth and world seaborne trade both fell last year, the trade-to-GDP multiplier, which had been on a downward trend since the 2000s, took an upwards jump, as other contributors to GDP fell by more than goods did. In fact, the trade multiplier rose to 0.8, a large increase from 0.32 in 2019, and back to the average from last decade. Unlike virus R numbers, in which low readings are good news, the higher the seaborne trade-to-GDP multiplier the better it is for shipping, with a number above 1 indicating that seaborne trade volumes are outperforming the rest of the economy.
Focus sections for Asia, US and Europe are found in attached report.
Outlook
The start of the post-pandemic world inches closer as new vaccines are approved and used; however, we are not there yet. The pandemic's direct impact on the economy continues, and the after-effects will remain for many more years to come. The 2021 recovery will not bring good news for everyone, with the exact pace of the recovery to be determined by developments of the pandemic and changes to travel restrictions and other containment measures.
As the global economy moves towards its next normal, some of the positives that have come out of the pandemic year for shipping, including the higher trade-to-GDP multiplier, will fade away as spending on goods falls and consumers start spending more on services and travel. Furthermore, there will be a limit to government stimulus packages, which will inevitably slow the pace of recovery.
Along with the new year and new US administration, the temperature of global geopolitics has fallen a few degrees, though plenty of issues remain to be solved. China has fallen far short of its commitments under the Phase One Agreement regarding US imports, and tariffs between the two countries remain unchanged.
There are also rising threats to globalisation. The new US administration has recently signed an order focused on 'buying American'. The increase in nationalist and protectionist thoughts are not limited to America, but are also on the rise in Europe and Asia, threatening shipping, as long-haul cargoes face being replaced by shorter haul and more regional trips.
Furthermore, the trade spat between China and Australia continues – and, though tensions may be easing behind the scenes, this does little to help shipowners and operators understand what they can expect in terms of trade between the two countries in the coming months.
On a more positive note, the start of 2021 marked the entry into force of the African Continental Free Trade Area (AfCFTA). The AfCFTA covers 55 countries with a combined GDP of USD 3.4 trillion (around 3% of global GDP) and 1.3 billion people, and it will have little immediate benefit for shipping. However, longer term improvements in economic conditions and infrastructure on the continent will no doubt be beneficial.
Dry bulk shipping: strong start to year ends as slow recovery awaits
After an unusually strong start to the year, seasonality has caught up with the dry bulk market. Coupled with a slow recovery in global economic activity, it looks set to be another challenging year
Demand drivers and freight rates
The dry bulk industry has enjoyed an unseasonably robust start to 2021. Average earnings in January were much higher than in recent years, because the usual seasonal slump in cargoes was delayed. However, at the start of February, the Capesize market saw average earnings fall steeply, from around USD 25,500 per day to just USD 12,057 per day on 8 February. After this, they seemed to turn a corner and rose to USD 15,856 per day on 17 February, still well below their break-even level.
The strong January was in part a result of higher-than-usual demand for iron ore. This led to increased exports and raised prices, from which exporters were keen to profit. These rose to around USD 170 per tonne, their highest level since 2011. Though they remain high, prices slipped back from their mid-January peak at the start of February. Unlike Capesize ships, earnings for Panamax through to Handysize ships continued to grow in February, with some rising to multi-year highs…
Focus section on fleet news is found in the attached report.
Outlook
After the strong start to the year, cargoes and tonne-mile demand fell in February, as the Chinese Lunar New Year – despite being celebrated in a different way this year because of the pandemic – lowered economic activity in China. Chinese steel prices fell from their late December peak though, at USD 4,500 per tonne of 20mm steel plate, they are still above the average levels of recent years. […]
Unlike coal, which China can source from nearby destinations such as Indonesia, Russia and Mongolia, and harming seaborne demand, when it comes to iron ore, other significant sources are harder to find. In the longer term, we could see higher imports from Africa and Brazil, which would boost tonne-mile demand. One of these new sources is the Simandou iron ore mine in Guinea, which has reserves of more than 2 billion tonnes. Though this will add considerable tonne-mile demand, it is unlikely to affect the dry bulk market because the mine will have a 'conveyor belt' of purpose-built and long-term chartered VLOCs to fulfil its transport needs. Another option for the Chinese would be to increase their use of scrap steel, lowering demand for imported iron ore and, by extension, shipping. This has the added benefit of reducing emissions, as China starts on its path towards carbon neutrality by 2060. […]
Any recovery will vary by sector. Demands will increase at different paces, which leaves dry bulk shipping facing another tough year, despite the strong start in the opening months. Overcapacity could once again hamper shipowners' and operators' ability to make a profit, especially as currently low bunker prices, which supported profits in 2020, are rising again.