American Club member alert (March 25, 2021) re -COVID-19: New US Coast Guard requirements for wearing masks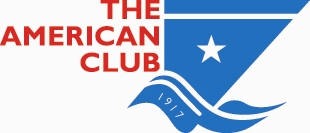 MARCH 25, 2021
COVID-19: NEW US COAST GUARD REQUIREMENTS FOR WEARING MASKS
The US Coast Guard (USCG) has issued new regulations requiring masks be worn on all "public maritime vessels, including ferries" to mitigate the risk of spreading COVID-19 as specified in its March 22, 2021 Marine Safety Information Bulletin Number: 02-21 CH-1, COVID-19 Safety Requirements in the Maritime Transportation System: Change-1. 

The Centers for Disease Control and Prevention (CDC) issued a federal order, Requirement for Persons to Wear Masks while on Conveyances and at Transportation Hubs, 29JAN2021 requiring all persons travelling on all commercial vessels to wear a mask. 

Concomitantly, the USCG has been directed to implement public health measures consistent with CDC guidelines at sea ports (e.g., passenger terminals, cargo handling facilities, and other shoreside facilities that provide transportation of persons or cargo). 

Change-1 reflects the inclusion of sea ports, provides additional information on the applicability of requirements for the wearing of masks in the marine transportation system and includes links to Coast Guard and CDC Frequently Asked Questions (FAQ) pages.

Your Managers recommend that Members take note of this information and be guided accordingly.