Navigating through dire straits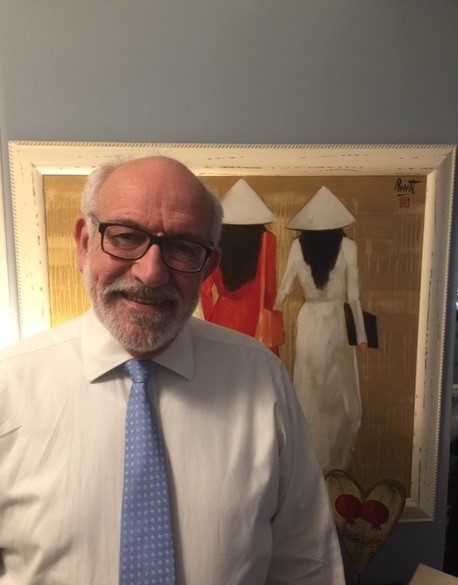 By John Faraclas
Many times in the past and for a multiple of reasons we have referred to the importance of all of Planet Ocean's dire straits and in particular– Aden, Bering, Dardanelles, Constantinople, Corinth, Dover, Gibraltar, Hormuz, Kiel, Magellan, Malacca, Messina, Otranto, Panama and Suez Canal
We have to ensure above all Safety and Security in its entirety – from Pirates and Terrorists to Hostilities and all out Wars – even Commercial and Trade ones… as we live in an explosive business environment and old patterns cannot apply anymore…
In this new era on Planet Ocean, we have to be very cautious and analyse every single parameter, as safety is a multidimensional topic! We MUST scrutinise everything. Collecting evidence in every single accident greatly assists in tackling new ones; seafarers have the responsibility of ensuring that cargoes are loaded, carried and discharged in good order and on time…
Since last Tuesday the 23rd of March all eyes are focused on an incident involving a mega container vessel inside Suez Canal – no matter if it's the old or new part, and the consequences are grave…
Exactly 22 years ago (24&25 March 1999) I attended RINAs (The Royal Institution of Naval Architects) International Conference on Design and Operation of Container Ships and indeed some issues surface… Now, bear also in mind the importance of Contingency Planning and Incident Management in the Shipping Industry coupled with Geopolitical Trade patterns and implications… We have witnessed some of them – six in particular ever since the closing of the Suez Canal by the Anglo-French in 1956 and Eden's resignation tells it all on Geopolitics…
Planning for unexpected situations is indeed a standard practice within the Shipping Industry but planning for the unknown is always difficult – but we have to and as a fortune-seller I insist on this!
What risk assessment lessons will come out of the Ever Given mega boxship?
As things move we wonder how well prepared are ships – crew and managers as well as the SCA – Suez Canal Authority in this instance, in other words: what contingency plans are, I mean were same  well  in advance prepared? How confident are all stakeholders that they will be able to deal with such an eventuality? And, what lines of effective communication one has planned? All in all, one MUST establish and make use of practical considerations… Like drilling: testing contingency plans and devising emergency exercises via training; it's all in the game… There should be a special Directive so to speak as the losses and collateral damages will be colossal from this incident – grounding, collision with the Canal bank etc etc …
Turning now not on theories but on realities, what have we learned from the collision of the "Nasia" and the "Shipbroker" in 1994, both Cypriot flagged vessels in the Bosphorus Straits in 1994 in Geopolitics – coincidentally in March…  What happened immy after the closure of the Suez Canal in 1967?  How did the size of vessels change and in particular tankers…
And now, brainstorming… A Taiwanese vessel* stranded there, what will be the effects for say China's Geopolitical Trade Interests and an "opened" account / obligation of supply chain to the Mighty Continent via Suez…? Ah! Did I hear you say Silk Road and Belt? …Energy and Tanker Freight Rates??? Too many implications and complications amid the Coronavirus Anathema… Too many implications as we are in a deep Recession – don't count on the Stock Markets performance… just see the harsh reality as you read these lines… people are poorer…
Our task now is dual: Surviving the Pandemic and the Markets, a Siamese catch 22… Who knows how messy the inevitable bankruptcies will turn out to be?
Look forward your comments.
P.S. Do you remember the Responsibility Chain by INTERTANKO in April 1998?
__
*The "Ever Given" is owned by Shoei Kisen Kaisa, managed/ operated by Evergreen Marine and flies Panama Flag.
___
Uploaded 11:50 GMT
Updated 11:55 GMT