Very few new cases; Planet Sushi hit with tough penalties… plus more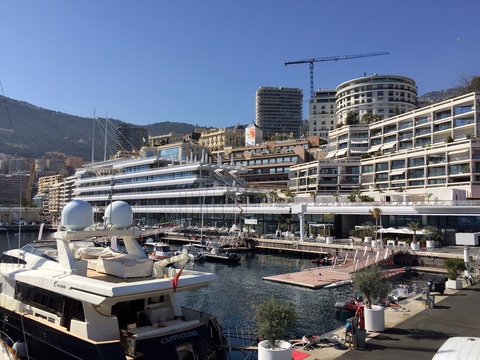 Good Morning Monaco – Monday, April 19, 2021
Just 12 new cases over weekend
 Four new cases of coronavirus were notified each day on Friday, Saturday and Sunday, while the total number of recoveries over the three-day period was 24 as Monaco's health situation continued its sharp improvement.
Planet Sushi hit with stiff penalties The operator of the popular Planet Sushi restaurant found himself in court in Monaco after a case of salmonella poisoning in July 2019.
Monaco send off for Prince Philip
Monaco's Tuesday Lunch Club marked the passing of the Queen's consort, Prince Philip, at its latest meeting.
Public outrage over 'Heathrow Hell'
Passengers arriving at Heathrow Airport are enduring waits at immigration desks of up to seven hours, the UK press reports.
This Week in Monaco
 April 19-25.
ASM Manager tells of end of season hopes 
After another victory on Sunday, this time a 0-3 win away to Bordeaux and Monaco's fourth in a row, Manager Niko Kovac outlined how he expects the season to end.
DULY NOTED: Just 58 people accepted an offer of an AstraZeneca jab at the Palais des Expositions in Nice on Saturday when 3,000 were made available to front-line workers, mainly teachers. The centre closed early.