Wooooooooow: Capes blast raises Dry Hopes; Wets remain uncertain. Geopolitics and Coronavirus threaten stability on Planet Ocean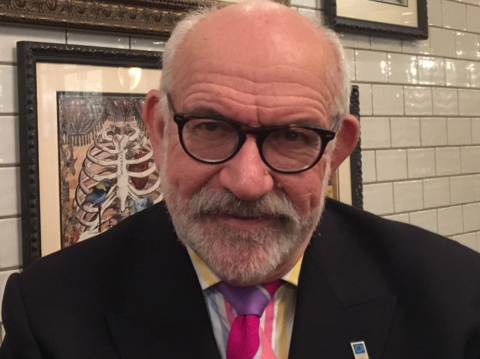 The BDI (Baltic Dry Index) ended up 238 points since yesterday and now stands at 2,710, thanks primarily to the Capes' boost – translated to 559 points plus since yesterday and secondary to one more triple digit rise by the Panamaxes. Comparatively, Supras and Handies on a low but plus upturn. Low levels ups and downs for Wets' Dirties and Cleans. In Geopolitics as in Coronavirus things might get out of hand. John Faraclas brief midweek recap:
The BDI surpassed the 2,500 to 2,700 points threshold approaching, hopefully the 3,000 level… Cross your fingers, but until then, try to capitulate and have a period fixture.
The Capes, as ever volatile, did more than well following yesterday's hiccups of minus 21 points and today the BCI the conquered the 3,500 to 4,000 points thresholds and now reads 4,014 points; pinch me!
The Panamaxes, our favourite size saw the BPI surpassing the 2,600 points and now reads 2,690!
Advancing Supras witnessed the BSI up 52 to 1,977 points…
A low but fair double digit for the Handies' BHSI now at 1,043 – up 18 points.
What a midweek unprecedented surprise!
On the antipode the suffering Wets with a positive exception: the last published BDTI (Dirties) were up three points at 603, but the BCTI (Cleans), down nine at 506… Wonder what's next. CAUTION!
The WTI, as these lines are being written, was down US$ 1,64 since yesterday (US$62.67) and now reads US$ 61.03!!! A bit of good news…
The time to order ships with exceptional eco-friendly technology and capabilities has come. Ships for the NSR (North Sea Route) too might prove a good investment.
Despite the Recession and the Geopolitical Warring and worrying issues, sea trade will continue even in lower volumes, so try and participate in the new adventure for Shipping for the very few.
Due to the Coronavirus Anathema and the wrong tackling of this mess for the sort term by the political morons – in the past we called them the political establishment, there is no way we can return to the previous norm… We might, under a different pattern and adaption, do for the long term, but we need here and now discipline. We need to end phase one, which is Vaccinate all 7.7 billion people. Add observance of protocols…. Be prepared for change in regimes…
On the usual Geopolitical issues that we cover, CAUTION on:
MIGRANTS,
Turkey's erratic on all counts policies and provocations in a 2,500 miles range from its capital Ankara…
China, and its aspirations particularly in the South China Sea and the Taiwanese issue
Russia and its possible new Ukranian round…
The messy European Union…
BREXIT's future…
Have a nice evening, and continue to remain on guard from actions emanating from Pirates, Terrorists, Criminals and any Business Hooligans whatsoever wherever you are on Planet Ocean.  Once again a big THANK YOU to all who really care for all humans – Doctors, Nurses, Seafarers, Dockers, Port Authorities et al during this Coronavirus disaster!! We repeat: Do please invest in Hospitals including Equipment, Doctors, Nurses and any useful means to avoid further disasters! Become more disciplined and care for the Environment too. Lastly: Education and Training for all to be able to tackle these disasters. Let us work collectively together and NOT opt for a fistful of Dollars to restart the already collapsed global economy… which is in red over US$ 300 (three hundred) trillion…