Hot Port News from GAC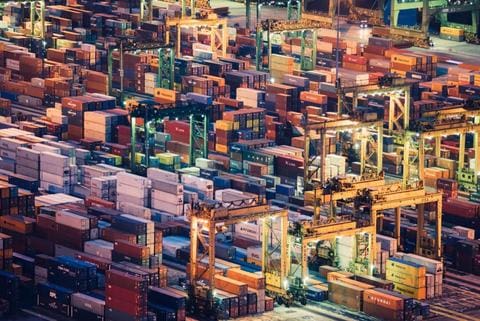 16-Jun-2021
INCREASE IN TERMINAL CHARGES
LOOP Complex, United States
TRAVEL BAN ON 7 COUNTRIES EXTENDED
Philippines
GOODS DUES FOR IMPORT/EXPORT OF CARGO
Seria, Brunei
STUDY INTO DELTA CORRIDOR PIPELINES BETWEEN NETHERLANDS & GERMANY
Rotterdam, Netherlands
Increase in terminal charges
Wednesday, June 16, 2021, LOOP Complex, United States
LOOP Complex LLC have advised that terminal charges will increase to USD 35,000 with effect from 1 July.
For further information about the new tariff, as well as information about operations in the United States, contract GAC North America at usa@gac.com
Travel ban on 7 countries extended
Wednesday, June 16, 2021, Philippines
The Philippines Bureau of Immigration has announced the extension of the arrival ban on 7 countries until June 30.
The ban on arriving passengers from India, Pakistan, Bangladesh, Sri Lanka, Nepal, United Arab Emirates, and Oman shall remain until the month's end.
Those with a travel history from these countries within the last 14 days before arrival are also temporarily banned from entering.
Transiting passengers, or those who did not exit the airport or were cleared by immigration in said countries are not covered by the ban.
Arriving aliens will still undergo regular immigration inspection, and must have outbound tickets, as well as documentary proof of their purpose in the country. Improperly documented aliens are excluded and sent back to their port of origin.
For information about operations in the Philippines, contact GAC Philippines at philippines@gac.com
Goods dues for import/export of cargo
Wednesday, June 16, 2021, Seria, Brunei
Any goods brought into or taken out of any private jetty/wharf including SBM [at Seria] will be charged for goods dues (previously known as wharfage)…
…The charges given below are for cargoes discharged or loaded overside at MPABD berths, at the anchorage or other approved private wharves/jetties:
a) Cattle, horses – $1.50 each
b) Pigs, goats – $0.50 each
c) Poultry – $0.50 each
d) Motorcycles – $2.50 each
e) Motorcars – $12.50 each
f) Pick-ups, vans – $17.50 each
g) Lorries, buses – $25.00 each
h) General cargoes & cargoes not named above – $0.75 per tonne
(For information about operations in Brunei, contact the GAC Singapore Hub Agency Centre at hub.sg@gac.com)
Source: Maritime and Port Authority of Brunei Darussalam Shipping Notice: BC/04/2021
Study into Delta Corridor pipelines between Netherlands & Germany
Wednesday, June 16, 2021, Rotterdam, Netherlands
The Port of Rotterdam Authority and Rotterdam Rijn Pijpleiding Maatschappij (RRP) will be starting on a joint feasibility study regarding the development and construction of pipelines for various product streams, e.g. hydrogen (H2) between Rotterdam, the Chemelot (Limburg) industrial estate and North Rhine-Westphalia…
…The study will be executed by a joint project team formed by the Port of Rotterdam Authority and RRP (shareholder Shell, Ruhr Oel and bp), working in partnership with various Dutch Ministries: the Ministry of Infrastructure and Water Management, Economic Affairs, as well as the Interior and Foreign Affairs…
…The project team will be building on the results of an initial study into the proposed pipelines performed by the Port Authority, Chemelot (Limburg) and the Dutch state under the header 'Delta Corridor'…
…The Port Authority-RRP team will be focussing on the technical and commercial aspects of the pipelines used to transport hydrogen, CO2, LPG and propane to various industrial clusters and companies in the Netherlands and Germany…
…To meet the rising demand for renewable energy – and particularly hydrogen – Rotterdam has entered into a series of partnerships over the past few months with a growing number of countries, including Portugal, Morocco, Oman, Australia, Chile, Brazil and Canada. Rotterdam will be taking advantage of its role as a major import hub to develop and consolidate its position as Northwest Europe's leading energy port in the longer term…
…The proposed route of the Delta Corridor runs from Rotterdam via Moerdijk, Tilburg and Venlo to Chemelot (Limburg) and North Rhine-Westphalia… …the team will not only be mapping out potential suppliers and clients, but also examining to which extent there may be a demand for additional pipelines and power cables that can be added to the proposed bundle. In addition, the study will be looking into opportunities to link other industrial clusters in the Netherlands and Belgium to the corridor…
(For information about operations in the Netherlands, contact GAC Netherlands at agency.netherlands@gac.com)
Source: Extract from Port of Rotterdam (www.portofrotterdam.com) press release dated 15 June 2021
GAC is a global provider of integrated shipping, logistics and marine services dedicated to helping customers achieve their strategic goals at thehighest levels of quality, safety and compliance.