Macron turns the screws again… plus more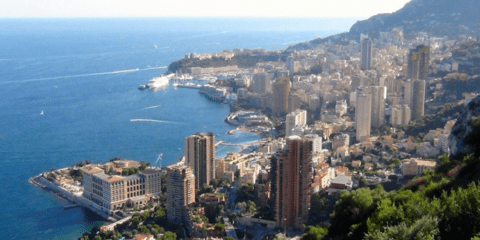 Good Morning Monaco – Tuesday, July 13, 2021
While any return to curfews and lockdown has been avoided – and would most likely no longer be accepted by the populace – President Macron has imposed new measures
Whistleblower speaks fondly of Monaco
Days after hearing that he is free to return home to the UK after almost 12 months confined to Croatia, Jonathan Taylor has spoken to NEWS.MC about his hope that Monaco's reputation can be healed.
Infection rate in Monaco doubles in a week
With more than 3,900 PCR and antigen tests carried out in the seven days to Sunday, July 11, the coronavirus infection rate per 100,000 population has jumped to 91.26 from 41.72 one week earlier.
Boutsen Classic Cars has a home in Monaco's new port
Founded in 2018 by former Formula 1 driver Thierry Boutsen, Boutsen Classic Cars is a brokerage company dedicated to the sale of exceptional vehicles. Offering exclusive representation with a unique international network,
Monaco marks 15 years of diplomacy with Russia
On the 15th anniversary of the establishment of diplomatic relations between the Russian Federation and the Principality of Monaco, Mr. Laurent Anselmi, Minister of Relations Foreign Affairs and Cooperation, addressed a message to Mr Sergeï Lavrov, his Russian counterpart…
DULY NOTED: Monaco's post offices will be closed on Wednesday, July 14, as France marks Bastille Day.