Midsummer's Market blues…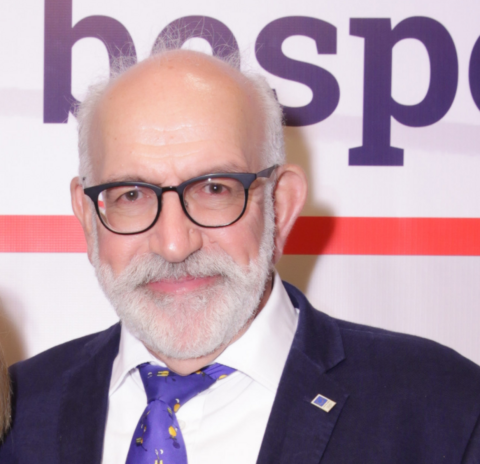 What a week that was in all fronts; Dry markets fall; Wets sill very low. Geopolitics not just enigmatic and despicable but bursting. Coronavirus advances further. John Faraclas' daily and weekly recap:
The BDI (Baltic Dry Index) ended down at 3,039 – minus 34 points since yesterday and 261 since last Friday the 9th of July 2021 when the BDI stood at 3,300 points losing the 3,300, 3,200 and 3,100 points threshold. It was too good to be true and exceptionally high during this time of the year bearing in mind the analogy of previous years during the last two decades…
Both the Capes and Panamaxes proved volatile and to a lesser extend the Supras. Handies' performance confirms in times of uncertainty that you don't have to be big to be beautiful…
The BCI was down 18 points since yesterday and now reads 3,442. Same was down 293 points since last week when it stood at 3,735 losing the 3,700, 3,600 and 3,500 points threshold…
BCI 3,460 on 15/7 – 3,512 on 14/7 – 3,650 on 13/7 and 3,770 on 12/7.-
The BPI was down 73 points at 3,635 and 466 since last week when it clocked 4,101 points, losing the psychological threshold of 4,000 points needless to mention that of 4,100, 3,900, 3,800 and 3,700…
BPI 3,708 on 15/7 – 3,848 on 14/7 – 3,970 on 13/7 and 4,070 on 12/7.-
The Supras' BSI lost 24 points and now reads 2,775; on a weekly basis same was down 116 – from 2,891 losing also the 2,800 points threshold…
BSI 2,799 on 15/07 – 2,833 on 14/07 – 2,865 on 13/07 and 2,882 on 12/7 .-
Hallelujah for the Handies' BHSI now at 1,669 – up seven AND up 18 since last week's 1,651 points…
BHSI 1,662 on 15/7 – 1,660 on 14/7 and 13/7 and 1,652 on 12/7.-
So all in all a downwards Dry Market, upsetting the hoi polloi…
Still low Wets; the last published BDTI (Dirties) and BCTI (Cleans) stood at 589 – plus four and 463 – minus one points respectively… On a weekly basis the Dirties were up three points from 586 and the Cleans up 18 respectively from 445 on the 9th of July 2021. Still far below the 1,000 point mark for both….
BDTI 585 on 15/7 – 580 on 14/7 – 582 on 13/7 and 583 on 12/7.-
BCTI 464 on 15/7 – 454 on 14/7 – 453 on 13/7 and 448 on 12/7/-
Once again a CAUTION warning hint for the WETS…
On the Ships Sales and Purchase front we reiterate the view for Newbuildings of any kind and type given the compensation this will have on the Environment, 2030 and 2050 milestone/targets society has marked and set for performance. We favour Wind Power!
Scrap …err demolition prices are close to US$ 600. In the last three months we have witnessed a 25 centum rise and overall we are back to those of 2008… Adjustments on the way…
The WTI ended up at US$ 71.81 – up 16 cents since yesterday. On a weekly basis same was down US$ 2,75 from US$ 74.56… We witnessed also on 13/7 the WTI reaching US$ 75.25…. CAUTION as without a US$ 39,99 we might see despicable events all over Planet Ocean… Remind you that back in 2008 we witnessed prices in the tune of US$ 147 and nothing major happened. Things can turn wild though any time give the over US$ 300 (threehundred) Trillion world debt and the worse ever Recession; not to mention the Coronavirus Anathema effect…
Given the above and Geopolitics, Shipping will become – as numerous times have mentioned, Shipping for the very, very, very few!
Geopolitics: dangerous…
Dangerous encounters of all kinds in a very turbulent week and period for mankind.
MIGRANTS remain the number one issue all over Planet Ocean. More are now moving to Turkey from Afghanistan, given the situation there following the departure / departing of NATO forces. Reading the daily press or listening to Radio and TV, one can see from the arrests made in land – Greece, Italy, France, the UK to name but a few nations, of the number managing via the traffickers to make it. Shame. Who is facilitating them??? We insist in two things: One being that the only way to contain and conversely stop the MIGRANTS is that of a Naval Blockade with a Mandate and Rules of Engagement in all regions were illegal MIGRANTS make it with the support AND exploitation by traffickers AND some governments- like that of Turkey and others in the chain of nations from Turkey to Afghanistan as well as to those flying from even sub-Sahara nations to Turkey under the excuse of being Students enrolling to Turkish Universities, or Holiday makers – even before Covid-19 appearance, and then on to Europe…. The European Union and NATO have spectacularly failed to reprimand Turkey;  S H A M E! The second being in naming and shaming in public all in the chain of trafficking. Wonder: does Mrs. Merkel and Mrs Ursula von der Leyen care about the social cohesion of Europe? We need an answer from both and not petty excuses.
The faulty line from Gib to Afghanistan and from the Caucuses to the Horn of Africa continues to give shocks. The Middle East for a start involving all its nations might produce another War and this time same will be devastating for all, even to all Middle East Nations patrons…
The Turkish "excitement" for a new Ottoman Empire and Turkish Blue Motherland will endanger Peace for the foreseeable future in Central / East Med, the Balkans and parts of the Middle East. CAUTION!
Greece and Cyprus, the pillars of Hellenism in the Med, Balkans, and Europe will be tried. Greece and Cyprus hold the key of Peace and Prosperity  in the entire region; CAUTION.
The Balkans are still a power-keg ready to explode as we don't have a definite Peace deal there, Russia is trying hard to make its presence felt particularly in influencing Serbia… Bosnia and Hercegovina still unsettled, Kosovo remains in limbo… A straight forward deal for Albania and North Macedonia to enter the European Union will be fantastic, but Bulgaria opposes North Macedonia for not just one, but for a multiple of reasons. Was Athens and NATO prepared for such a development..?
In UK and mainland Europe – Germany, Belgium, Luxemburg, France and the Netherlands devastating flooding – emanating from rain, not only created a mess, but killed many people, made thousands homeless and proved that local authorities in 2021 in three G7 nations were irresponsible for their citizens. It also brought to surface some landlords who don't care about the occupants renting properties as well as local authorities and entities, such as Water ones to protect the public, given that in the last three years, following a similar rainfall, they didn't do the right job… SHAME! The Councils MUST intervene and penalise them. They MUST also reimburse those with damages lots of money…
In South Africa, the week was one of SHAME following ex-president's Zuma giving himself up and going behind bars; NO EXCUSES. The country must at last "join" Law and Order. Corruption leads to nowhere. Here we have to stress that the UN must insist in streamlining the entire Africa continent from C O R R U P T I O N! It is about time. Secondly, the UN MUST end the proxy commercial wars in Africa.
More Geopolitical news will follow / will be inserted as we face a technical issue; bear with us.
Coronavirus: expect mess all over Planet Ocean – more in detail follows:
The spreading continuous uncontrollably given both the attitude and response by at least forty centum of the undisciplined public as well as by the irresponsible actions of all the politicians. As we continuously stress in all our daily recaps, for a fistful of dollars, the human race is open and more than vulnerable in being fatally wounded even to a point of non-return. The pressure from greedy "business" is despicable and the politicians' response is to succumb to this pressure for not losing votes. We are still in uncharted waters and we expect more mutations, more lockdowns and more cases, not to mention deaths. We live in a situation which might lead to social upturn. Vaccination for the time being is the name of the game for at least containing the spread. More work is needed to be able to tackle the new mutations. Despite protocols being set for all cases of daily life– travel, entertainment, education, holidays – to name but a few, there are moments we have witnessed that same are abandoned or not performed or semi-performed; S H A M E!! WHO (the World Health Organisation) has spectacularly failed, in our humble view, to convince the politicians in creating one Vaccine for all and stop the pharmaceutical companies war as well as the geopolitical wars between East and West, end of the story. Shall we mention the exploitation of having tests with laboratories being included in governmental sites with different price tags ranging between £ 170 (onehundredandseventy) to even over £ 500 (fivehundred); despicable and shameful !!!
Indeed we all understand how severely business of all kind have been damaged, some even closed down for ever, some managed in operating only electronically and in our sector, the entire Shipping Business, same has been more than greatly affected from travel / holidays to cruises to yachting and entertainment. Add the coastal / ferry boat services all over Planet Ocean and see what you get. More importantly, the Human Element has been ignored in many cases, but thanks to Posidon, the God of the Seven Seas, some of us, like Maria Dixon, put up the noble pressure to politicians to intervene. All in all: patience is a virtue.  Having said that, we must single out all these Business Hooligans name and shame them who don't care about Human Life at all!!! Our Seafarers, Dockers and Port/Terminal work-force have kept the Intermodal supply chain alive with many casualties though. We must honour them. We must also ask all workforce in any field whatsoever they belong to, to observe meticulously the performance of all protocols existing and not keeping a blind eye or showing unprofessional attitudes. We travel, we observe and we report. Everything you read herein is always fully documented.
On another tone and note, two major international events took place in Athens:
DEFEA, the Defence Exhibition Athens 13-15 July – an international defence & security exhibition and thanks to Prisma Electronics we managed to attend same. DEFEA was under the auspices of the Ministry of Defence-General Directorate for Defence Investments and Armaments (GDDIA) and the support of the Hellenic Manufacturers Association of Defence Material. Good to see many friends from Shipping and the Military as well as to visit some interesting stands. The Metropolitan Expo off the Athens airport was the venue and pleased to say all health protocols where full observed in the fight against COVID-19. Over 20 nations participated A great speech by Greeces' General Konstantinos Floros, Chief HNDGS, just before the end of the exhibition at the conference room. For us in Shipping, a more than important exhibition as same covered many Piracy and Terrorism issues as well as geopolitical ones. Excellent; will revert with more info on this event which we are sure that same will become the point of reference to the global defence venue chart.
The other event on the 14th of July was that of the AHEPA Maritime Chapter "St. Nicholas" sworn in of the new BoD and new members at the Oceanis restaurant off Vouliagmenis' Lemos beach in Atticas / Athens Riviera. A unique evening; congrats to its president Capt. Dimitris Mattheou and his team. A very meticulous organised event particularly keeping Covid-19 protocols. We will revert with a full report.
Have a nice evening  and continue to remain on guard from actions emanating from Pirates, Terrorists, Criminals and any Business Hooligans whatsoever wherever you are on Planet Ocean.  Once again a big THANK YOU to all who really care for all humans – Doctors, Nurses, Seafarers, Dockers, Port Authorities et al during this Coronavirus disaster!! We repeat: Do please invest in Hospitals including Equipment, Doctors, Nurses and any useful means to avoid further disasters! Become more disciplined and care for the Environment too. Lastly: Education and Training for all to be able to tackle these disasters. Let us work collectively together and NOT opt for a fistful of Dollars to restart the already collapsed global economy… which is in red over US$ 300 (three hundred) trillion…