After strategy review, ECB walks inflation tightrope, Leaders warn of China's CBDC dominance, and more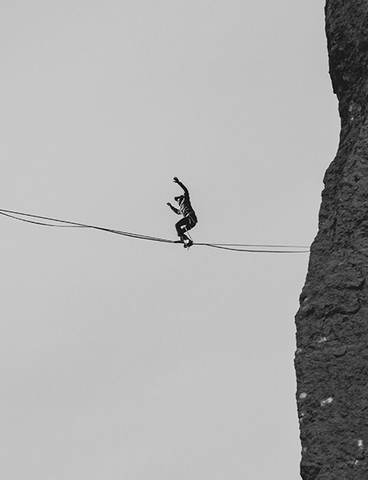 THE WEEKEND REVIEW  – OMFIF
Latest opinion and analysis from OMFIF around the world
12-16 July 2021, Vol.12 Ed.28
Most-Read Commentary
After strategy review, ECB walks inflation tightrope: The ECB is walking a tightrope over managing inflation expectations, with higher government spending across the euro area likely to drive price rises towards, and possibly beyond, its new 'symmetrical' 2% target. That was a principal message from Luis de Guindos, ECB vice-president, at an OMFIF briefing on 12 July, as he pointed out how fiscal policy was playing an 'important role' in boosting both underlying interest rates and inflation, write David Marsh and Ellie Groves. 
Commentary
Leaders warn of China's CBDC dominance: Officials in the West are musing publicly about the prospect of digital currency wars. Banque de France Governor François Villeroy de Galhau warned that the digital renminbi posed a risk to the euro. Bill Foster, US congressman, insisted that adopting a US CBDC early was needed to combat 'the spectre of China'. Not all are convinced, writes Philip Middleton. 
Read more. 

Podcast
AP3's Hamnmark on Covid-19, monetary policy and ESG: Torbjorn Hamnmark, head of strategic asset allocation at AP3, joins OMFIF's Pierre Ortlieb to discuss how AP3 adapted to the pandemic and its approach to ESG investing. They explore why Covid-19 has been so challenging for pension funds in particular, the prospect of an inflationary recovery and the relationship between sustainability and returns. 
Listen.

Conference
European financial integration: Building on AFME and OMFIF's expertise in European capital markets, financial regulation and economic policy, the jointly hosted European financial integration conference featured some of the continent's most influential policy-makers, as well as key members of the regulatory and business communities.
 Read the conference summary.

Commentary
Climate action through the back door: Governments need to take decisive action to solve the climate crisis. But while they are a positive, necessary measures also need to be fair. If not, they may be reversed. Given this, regulators have put the onus on financial institutions to drive the climate transition. But there are limits to this approach, writes Danae Kyriakopoulou. 
Read more.