Dry …"recovery"?, Wets still low. Geopolitics messy with Covid-19 more than enigmatic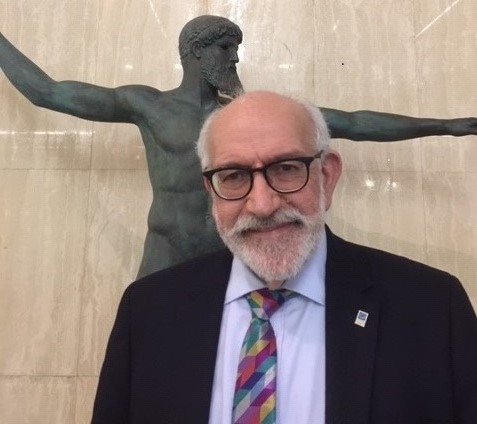 The BDI (Baltic Dry Index) gained 20 points since last Friday the 16th of July and now stands at 3,059, thanks primarily to the Capes which surpassed the 3,500 points threshold; the end of the week will tell us whether we have a sustainable market. Still dodgy Wets . Geopolitics coupled with the worse ever Recession will, not just might, produce despicable mess everywhere. Covid-19 more than enigmatic as there isn't any coherent policy whatsoever in place to safely tackle this mess. John Faraclas' brief recap:
The Capes' BCI with 72 plus points now stands at 3,514… We shall see in …due course whether there is sustainability.
The Panamaxes' BPI was down 12 points at 3,623…
Supras lost just one point with the BSI now standing at 2,274…
Still coming up the Handies' BHSI gained 12 points and now reads 1,681
Minor "changes" for the low Wets; the last published BDTI (Dirties) and BCTI (Cleans) stood at 590 – plus one re-gaining also the 590 point threshold and 463 – no change… A very worrying situation…
All in all expect a volatile summer for both Dry and Wet Markets…
Newbuildings, ecological and ultra new era ones the name of the game… Like it or not, for what we see and expect is that Shipping becomes slowly and steadily Shipping for the very few!!
The WTI fell sharply and now reads US$66.35 – down US$5.46 from last Friday's US$71.81. Let us hope for further drops although upwards volatility can always, unfortunately happen. Our position remains the same: not a cent over US$39.99 .-
On the Geopolitical front things get worse:
On the MIGRANTS expect further mess following the Greek Authorities success after lengthy investigations in pinning down ten foreign nationals – four from the same NGO facilitating the smuggling of illegal immigrants from the Anatolian Coast of Turkey in the Aegean islands Lesvos, Chios and Samos. All ten are named and they are accused of espionage, organised smuggling by NGO's  and other issues. It is about time to end all these myths with all these darlings working for NGOs. E N O U G H! The UN and EU MUST act. No excuses please. We are not morons… It's all known to all what happens there, but need Brussels to stop keeping a blind eye on the issue, facilitated by the Turkish Authorities… Shame. In the English Channel too we had today 430 illegal Migrants crossing over from France… Both the UK and France will pay millions to ensure no more crossings. This year we have nearly 8,500 MIGRANTS crossing over….
In the faulty line from Gib to Afghanistan and from the Caucuses down to the Horn of Africa things get worse. The visit of Turkish president Erdogan in the occupied by Turkish forces following the invasion of north part of the Republic of Cyprus since 1974, will trigger further mess. No verbal comments and blah blah, but action is needed against Turkish provocations and the Turkish wish to change the status quo there… Watch this space!!!
Greece and Cyprus are again victimised in the name of blackmail professionally organised by the Turks. Same applies for the Balkans were Turkey pusses for another mess like in Syria, Libya and Iraq… CAUTION.
The EU must get its act together…
CAUTION in Africa with hotspots being Nigeria, Ethiopia and South Africa…
Haiti must be assisted by all in surviving following the assassination of its President Jovenel Moïse.
More Geopolitical news tomorrow…
On the Coronavirus Anathema: Ensure you remain disciplined; ensure politicians turn more humane and abandon irresponsible acts. We are still in uncharted waters. The latest surge of cases MUST alert all… Expect mess worldwide… CAUTION!!!
Have a nice evening as well as weekend and continue to remain on guard from actions emanating from Pirates, Terrorists, Criminals and any Business Hooligans whatsoever wherever you are on Planet Ocean. Once again a big THANK YOU to all who really care for all humans – Doctors, Nurses, Seafarers, Dockers, Port Authorities et al during this Coronavirus disaster!! We repeat: Do please invest in Hospitals including Equipment, Doctors, Nurses and any useful means to avoid further disasters! Become more disciplined and care for the Environment too. Lastly: Education and Training for all to be able to tackle these disasters. Let us work collectively together and NOT opt for a fistful of Dollars to restart the already collapsed global economy… which is in red over US$ 300 (three hundred) trillion…