Ascension Finance hits $100 million milestone in four months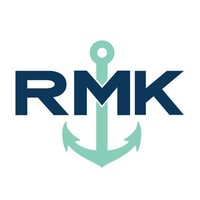 Ascension Finance has exceeded $100 million in capital deployed, since completing its first loan in March this year.
Ascension Finance (Ascension) was set up by RMK Maritime to provide non-bank financing for the maritime industry. It has already written loans across all major shipping sectors – drybulk, container, crude and product tankers – and intends to grow the initial portfolio to over $500 million over the next year.
Ascension has four key differentiators to help its clients:
Experience: a highly experienced team dedicated to the maritime industry with over 100 years combined maritime finance experience
Straightforward loans: it uses simple, standard loan documentation familiar to shipping companies
Flexible lending: it is versatile with regard to loan-to-value, vessel age, employment and other key factors important to borrower
Speed: It has the ability to close and fund loans within 30 days of signed Term Sheet
Ascension operates from London and New York and has recently opened a Borrower-focused relationship management office in Athens, Greece and an Investor-focused office in Indianapolis, Indiana.
Richard Moore, Co-Founder of Ascension, said:
"Since writing our first loan in March, we have seen an incredible demand from our clients and we are delighted to have helped so many already. We set up Ascension to offer maritime clients straightforward and flexible loans, through our highly experienced team. Hitting the $100m milestone in just 4 months is testament to the quality of the team we have here and is only the beginning as we continue to grow our offering and expand into new markets. This is an exciting time for the team at Ascension as we build our business for the future."
Michael Kirk, Co-Founder of Ascension, said:
"The maritime industry represents 90% of world trade and yet is significantly under-represented in US investment portfolios. Ascension is seeing significant and increasing demand for high quality shipping loans. This demand is coming from Investors seeking exposure to maritime assets, which are mission critical to keeping the global economy moving."