LISW 2021 | The future of shipping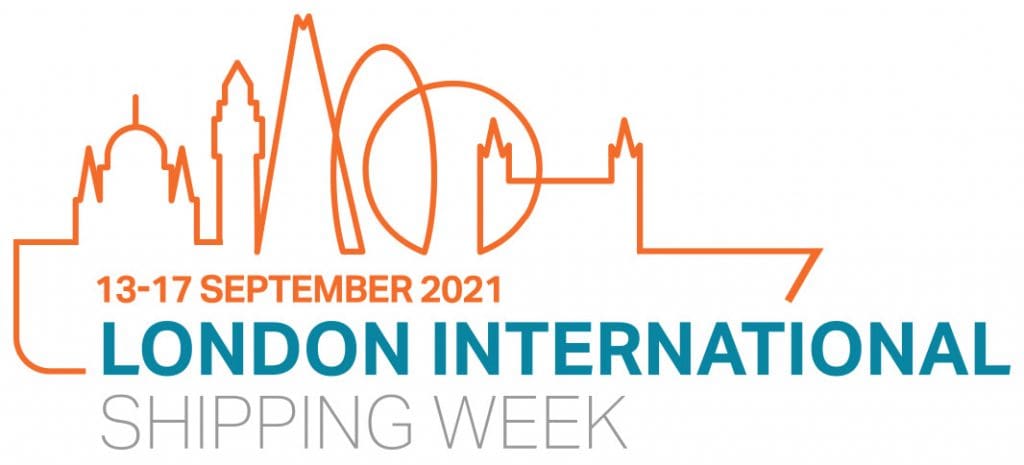 SHIPPING LEADERS SET TO REUNITE IN PERSON AT IMO FOR LISW21 HEADLINE CONFERENCE
Shipping industry movers and shakers are set to reunite in person to explore the fundamental role that the ESG agenda has in shaping the future of the global shipping industry as London International Shipping Week 2021 (LISW21) confirms its Headline Conference will go ahead in the prestigious headquarters of the International Maritime Organization on Wednesday 15 September.
Enjoying the full support of the UK Government, the 700-capacity conference already has a number of big-hitting keynote speakers including The Rt Hon Anne-Marie Trevelyan MP, UK International Champion on Adaptation and Resilience for the COP26 Presidency and Minister of State for Business, Energy and Clean Growth.READ THE FULL STORY
LISW21 MAY HELP SHAPE THE FUTURE OF SHIPPING
This year's London International Shipping Week (LISW21) will play centre stage for the discussions that may help shape the future of shipping, according to Hill Dickinson's Tony Goldsmith.
"Each LISW to date has been an excellent opportunity for the maritime community to come together and share experiences and ideas for the future," said Mr Goldsmith, Head of Marine & Trade at the international commercial law firm.
"Covid-19 has impacted the maritime community in many ways. LISW21 will have an important dual role in bringing stakeholders together to reflect on the experience of the last 18 months and to discuss how those experiences may shape shipping over the coming months and years."
Crew welfare and the action needed to safeguard their rights now and in a post-Covid world will be a big talking point at LISW21, Mr Goldsmith said. He added that the event is also an opportunity for Hill Dickinson to showcase its commitment to its people and to the environment.
"At Hill Dickinson, we place huge value on our people being central to the company's success and on taking steps to reduce our environmental impact," Mr Goldsmith said. "Environmental, Social and Governance is an exciting framework around which we aim to consolidate our ethos, both to reflect the values of our people and of our clients."
FREIGHT FINANCIALS; CHARTING THE RECOVERY
Join the Baltic Exchange and Refinitiv for their flagship London International Shipping Week Webinar on 13 September.
Rebound is the watchword for those in international freight and commodity markets. The Covid crises timed with significant volatility in shipping rates leading to volume runs in the FFA market as players looked to curb exposure and capitalise on fluctuation. Alongside a dry cargo rally, we've seen a return to pre-pandemic oil pricing, compounding a depression in tanker rates and swelling OPEX. These are undeniably intense times for owners and investors looking to capture post-pandemic demand with a decarbonising fleet.
As we course deeper into Q3 and global vaccine roll-out, we have invited leading financial players from finance, capital markets, shipowning and trading, to share insights on the new shape freight markets are forming and how investors might support this progress. Following a presentation from leading market data group Refinitiv, our panel will address investor appetites for supply-side risk as they try to meet demand forecasts in the race past rebound, towards decarbonisation.REGISTER FOR THE FREE LISW21 PORTAL HERE
LISW21 PORTAL
The LISW21 Portal will enable everyone to check the event calendar and sign into official events, network with fellow delegates, visit LISW21 virtual exhibition stands and learn much more about LISW21 and all the activities taking place during the week.
The Portal will be fully accessible for networking from 2 August, but please sign up now, entirely free of charge, to begin your LISW21 experience.REGISTER FOR THE FREE LISW21 PORTAL HERE
LISW21 OFFICIAL EVENT ORGANISERS

All LISW21 official event organisers should have received a welcome email from Swapcard, the online event platform, giving them access to the LISW21 Portal. This will enable them to begin editing and adding details to their events.
For further information on using the portal, please watch the briefing video below. If you have any queries, please contact the events team at portal@shippinginnovation.com.WATCH THE BRIEFING VIDEO
BOOK YOUR VIRTUAL EXHIBITION STAND TODAY
Being an LISW21 Virtual Exhibitor offers you access to all LISW21 attendees at an exceptionally modest cost. It allows you to network with delegates, promote your company's products and services, and – importantly – allows you to capture real-time analytics both during and after the event.
All Exhibitors can engage with their audience and connect with attendees before, during and after the event. All Exhibitors can set up meetings and interact with attendees via one-to-one and group video calls and online chats. Moreover, the Portal is powered by Artificial Intelligence technology that can match participants to your exhibitor booth, deliver qualified leads, organise meetings, and greatly increase your return on investment (ROI).REGISTER AS AN EXHIBITOR TODAY
THE POWER OF ADVERTISING

The LISW21 Official Event Guide will provide important information on all the events taking place during the week, including profiles on the key speakers and details of the Board of Advisors, LISW21 Steering Group and the various Working Groups that have made this event possible. The guide, published electronically, will be available to everyone signing into the LISW21 Portal, and will be distributed to over 30,000 maritime professionals worldwide.
Advertising packages are available to suit any budget, allowing organisations large and small to reach a global marketplace at a very competitive rate.LISW21 OFFICIAL EVENT GUIDE BROCHURE
LISW21 SPONSOR SPOTLIGHT

We are delighted to welcomeNorton Rose Fulbright of LISW21. We look forward to working with them in the run up and during the week.LISW21 SPONSORS
LISW21 SUPPORTING ORGANISATION SPOTLIGHT
LISW21 SUPPORTING ORGANISATIONS
Want to propel your company to the forefront of the world's shipping industry?
Make the most of the enormous opportunities offered by LISW21 by becoming an official sponsor or supporting organisation in order to organise an official event during the week.SPONSORSHIP OPPORTUNITIESBECOME A SUPPORTING ORGANISATION
www.londoninternationalshippingweek.com