SHIPPINGInsight opens applications for its SHARK TANK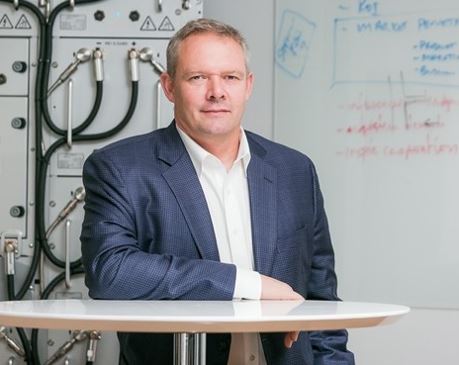 Contestants Now Being Accepted for SHIPPINGInsight's 2021 SHARK TANK
July 22, 2021: Applications for SHIPPINGInsight's 2021 SHARK TANK are now being accepted for start-ups and new technologies and services to compete for the prestigious SHIPPINGInsight Innovation Award as a part of SHIPPINGInsight's 2021 program "Bridging the Decade" Conference and Exhibition being held October 11-13th at the Stamford Marriott, Connecticut.
Contestants ("Chum") in the SHARK TANK will face a battery of shipowners and investors ("sharks") who will examine their thesis, evaluate their value proposition, and decide whether to "invest" in their concepts. The winner of the SHARK TANK will be the recipient of SHIPPINGInsight's Innovation Award.
There will be a total of 7 participants selected from the pool of entries. Interested participants should submit their pitch in the form of a PowerPoint (in pdf format for security) complete with project outline, prospective market, financial parameters and short-medium-long term goals. Submissions should be sent to info@shippinginsight.com.
"Since we started our SHARK TANK we have seen new products and services take flight in the maritime space," claims Carleen Lyden Walker, SHIPPINGInsight's Chief Evolution Officer. "Most of our entrants gain the notice of shipowners and investors keen to support their evolution and growth as many of the participants find funding or sponsors for their innovations."
The SHIPPINGInsight Innovation Award is presented annually to recognize a solution provider for the successful development and implementation of an innovative initiative that advances the state of the art in ship and fleet optimization goals. The 2020 Innovation Award was presented to Sterling PBES (SPBES) for their hybrid battery power for vessel operations. The award was presented to SPBES because they developed a cost-effective system to reduce fuel emissions and "future-proof" sources of energy for vessels.
SHIPPINGInsight is proud to attract such innovative products and services to its SHARK TANK every year from all around the world and are excited to see the "Chum" of 2021.
SHIPPINGInsight is in its 10th year of providing a platform for fleet management and solution providers to exchange views and information on strategies for the maritime industry to accelerate change in order to meet the demands of society, regulations, operational risk, crew welfare and protection of the environment. Its program addresses the complex areas of decarbonization, digitalization, disruption, defense and decisions. Technical sessions on fleet management optimization, fuel and bunkering, energy alternatives, regulatory compliance challenges, cyber security, and safety on the high seas are also a feature.