Disappointing jump in coronavirus cases in MC…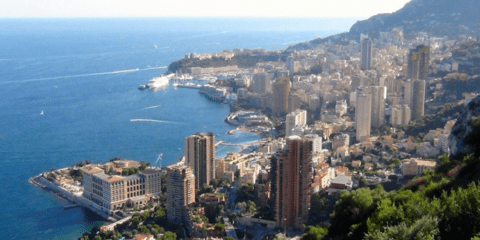 Good Morning Monaco
Wednesday, August 4, 2021
Disappointing jump in cases in Monaco
The number of Monaco residents testing positive for coronavirus jumped to 29 on Tuesday, August 3.
Polite stand-off between campaigners and Government
A meeting between Government ministers and Monaco anti-pass campaigners lasted more than two hours on Monday, but as expected there was no resolution of deep differences.
Swiss National Day celebrated in style
The Club Suisse de Monaco celebrated Swiss National Day in absolute red-and-white-style at the Horizon Deck of the Fairmont in Monaco on Sunday, August 1.
EU talks about sanctions to tackle Belarus
The European Union will consider sanctions against migrant smugglers and those involved in human trafficking to address a surge in "irregular" border crossings from Belarus… 
AS Monaco silence haters with big win in Prague
AS Monaco kicked off their UEFA Champions League campaign with a touch of Côte d'Azur class, as the Monegasques responded to rather unsporting crowds in the Generali Arena with two red and white goals…
DULY NOTED: Coronavirus remains at the forefront of many people's concerns, and NEWS.MC will endeavour to keep on top of the fast-changing situation during the rest of this summer. In the meantime, as we enter the cucumber season, we will be reporting also on stories with a wider European scope.