Health Pass sit-in planned for 15:30…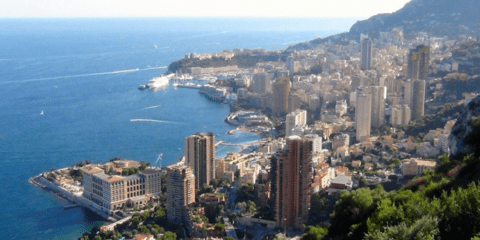 Good Morning Monaco – Thursday, September 9, 2021
Health Pass sit-in planned for 15:30
Part 2 of the anti-Health Pass campaign led by Sharon Rochetin and her Facebook group will take place on Thursday, September 9, at Place des Moulins…
Monaco firefighters mourned at Cathedral ceremony
The funeral mass for the two Monaco firefighter victims of a tragic road accident took place at the Cathedral of Monaco on Wednesday, September 8.
Belarusian thief 'was following custom'
A 36 year-old building worker of Belarusian origin has appeared in court in Monaco charged with thefts from FNAC. 
Eric Blair, insurance broker and Honorary Counsul
SPECIAL FEATURE: Ian Brodie interviews Eric Blair…
Seven new cases, three recoveries
Seven Monaco residents tested positive for coronavirus on Wednesday, September 8, while three residents were declared fully-recovered.
READER EVENT:NEWS.MC will be hosting the first in a series of Supper with a Sponsor evenings at the Pacific Restaurant on Monday, September 27. The guest sponsor of NEWS.MC, publisher of Monaco Daily News and Good Morning Monaco, will be Irene Luke of Savills Monaco. There will be no formal speeches, but a great opportunity for mixing, starting with a welcome drink from 19:00 and a three-course meal with wine and coffee included. The all-in cost is 70 euros per person. Spaces are limited due to coronavirus restrictions. Please book by emailing hello@news.mc, with the subject Sponsor Evening. Strictly first-come first-served.