Dynamic team leads launch of Maritime Network of Women (M-NOW)
The Maritime Network of Women, or M-NOW for short, has announced the composition of its governing board and the roles that each board member will further.
Irene Rosberg has been named president and has responsibility for education matters; Jayme Gartner-Demarchi secretary; Marie Steen Mikkelsen treasurer; Connie S Gehrt is responsible for mentoring; Mette Rosenby will co-ordinate events; Mila Varela Choucino social media engagement; and Lora Jakobsen will oversee community building and membership.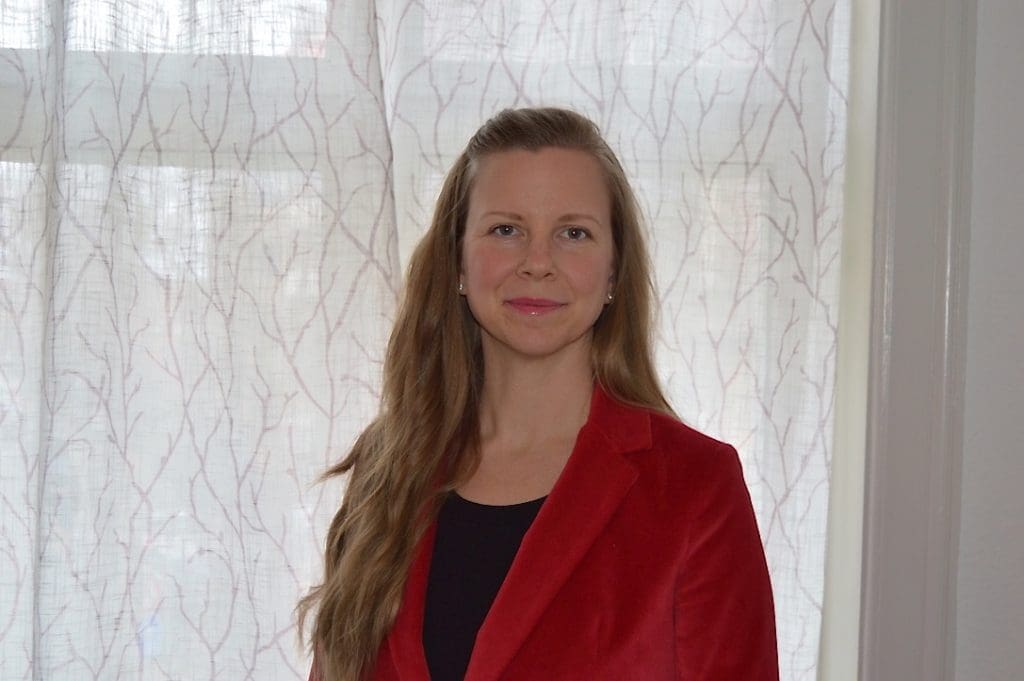 M-NOW is based in Copenhagen and has begun attracting women from around the world who occupy key roles in shipping and related fields at decision-making level or who are aspiring to leadership. Its founders have identified the clear need in the maritime community for an inclusive network of active support to empower women executives.
Heading the accomplished team, Irene Rosberg commands huge respect throughout the maritime and logistics sectors for her work in executive education, in research identifying future challenges for industry, and for her skill in building global relationships including in Europe, Asia, and Latin America.
Ms Rosberg is programme director of the Executive MBA in Shipping and Logistics (The Blue MBA) at Copenhagen Business School (CBS), Europe's leading institution of its kind. She has been responsible for the design, development, and co-ordination of the world-renowned course which attracts many from the cream of the new generation of management in shipping and logistics and associated services. Among other accolades, the programme was awarded the prestigious Danish Maritime Prize for 2011.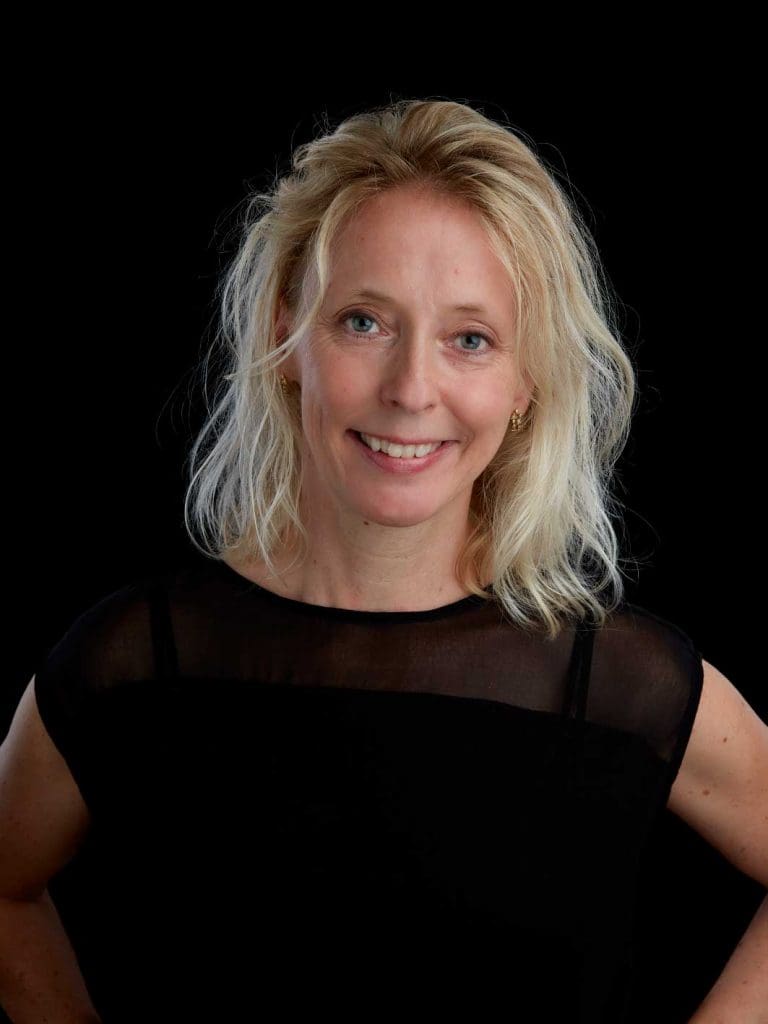 In February 2021, Irene Rosberg was voted first in the global poll hosted by business news site www.allaboutshipping.co.uk to name the Top 100 Women in Shipping for 2020.
She has been a member of the steering committee of CBS Maritime, a platform that coordinates the maritime activities and competencies at CBS and aims to develop its maritime research and teaching in close association with the business community. For CBS Executive, she has designed and delivered Short Development Courses for the shipping industry and was appointed scientific director of the European Short Sea Shipping Conference 2015. She was lead partner in a project to enhance the management skills of the Danish Maritime Cluster. Since 2013 she has been a member of the assessment team for AMBA (the Association of MBAs).
Jayme Gartner-Demarchi, M-NOW honorary secretary, is supporting start-ups to get their finance departments and processes up and running. She especially aims to help women founders and entrepreneurs realise their visions and grow their businesses.
Ms Gartner-Demarchi has worked on transportation, logistics and supply chain in the transportation, healthcare, retail, manufacturing, and fashion industries. Her current role is finance and supply chain officer for QDevil ApS, a Danish company serving the global quantum computer research industry. She says: "The maritime industry is important to me as it is the silent partner working to help everyday people have what they need, and so many industries are, in some way, connected to the maritime industry – from essentials, like medications and food, to crafts and children's toys. This industry has and continues to provide me the opportunity to connect with so many people."
Taking the role of honorary treasurer for M-NOW, Marie Steen Mikkelsen is a Danish lawyer working at offersen:christoffersen law firm in Copenhagen where she specialises in litigation and dispute resolution. After graduating from the University of Copenhagen in 2017, she has primarily worked on legal issues relating to the maritime and transportation industry. She is also an experienced defence attorney representing transportation companies in criminal cases relating to cabotage, driving and resting periods, and rules regarding the use of the tachograph.
Board member for mentoring Connie S Gehrt has been working as a leadership and organisational consultant in health and safety since 2017 in CONOVAH Health and Safety Solutions of which she is the founder and owner. She is also a partner in the consultancy company SAFETALK. Before 2017 she had various government positions including at the Danish Maritime Authority and was the managing director at SEAHEALTH from 2007-2017. Her work in health and safety training and development includes courses, e-learning, and coaching.
Ms Gehrt has a special interest in mental health, psychological first aid, loneliness, and suicide prevention. She is the co-author of the two Wellbeing at Sea guides from the UK Maritime and Coastguard Agency. She holds a master's degree in law from University of Copenhagen and a master's degree in organisational psychology from Roskilde University and had a two-year leadership education from DISPUK. She has been active in the leadership and career mentorship programme of the Danish Association of Lawyers and Economists (DJØF) since 2008, Danish Suicide Prevention Helpline since 2018 and in the health, safety, environment, and quality steering committee of crew manning company Marlog since the same year.
Mette Rosenby, M-NOW events co-ordinator, joined Bureau Veritas (BV) Marine & Offshore, Denmark, in 2008 as contract and administration manager. She is involved in aspects including contract management of classification and statutory services, ISM and ISPS audits and Maritime Labour Convention inspections. Her responsibilities include monthly financial reporting for BV Nordic countries, developing the budget under various categories, providing input and support to top management, and ensuring follow-through of management decisions. Previously, she worked at the Royal Danish Embassy in Washington DC and at the Royal Danish Embassy in Hanoi. She holds a master's degree in political science from the University of Copenhagen, and an Executive MBA in Shipping and Logistics from Copenhagen Business School.
Mila Varela Choucino, who for M-NOW will co-ordinate social media activity, is a maritime lawyer with more than 12 years of experience in the maritime and offshore industries, holding LLMs in maritime law from the Universities of Southampton and Oslo and an Executive MBA from Copenhagen Business School. She joined Maersk in 2019, where she works on seafarer welfare and wellbeing issues in the marine human resources department, both from a strategic and a regulatory perspective. "I am passionate about the maritime industry, and my dream is to actively contribute to a more diverse, inclusive, environmentally friendly and visionary approach to the challenges this fascinating industry faces and will face," she says.
Responsible for community building and membership at M-NOW, Lora Jakobsen is the chief purpose activist and head of marketing for ZeroNorth, an impact tech company focusing on the maritime sector. Previously, while at Maersk Tankers, she was a driving force in creating the ZeroNorth spin-out which focuses on digitalisation and decarbonisation. Her global experience is in start-ups, having helped launch 14 such ventures, founding four herself. She specialises in branding, communication and community strategy and is passionate about bringing ideas to life and people together. She has an Executive MBA in technology and innovation, from DTU, UC Berkeley, and earned her bachelor's degree at New York University.