Infection rates dive in MC and region…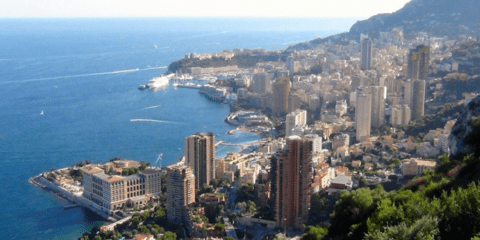 Good Morning Monaco – Tuesday, September 21, 2021
Infection rates dive in Monaco and region
One resident tested positive for coronavirus on Monday, September 20, following two consecutive days with no new cases. Also on Monday…
Alberto Giacometti at Grimaldi Forum attracts 32,500
The major summer exhibition at the Grimaldi Forum, organised in collaboration with the Giacometti Foundation, was unanimously acclaimed as a great success in every way and undoubtedly renewed…
CFM Indosuez launches 'solidarity finance' with 130k gift
CFM Indosuez Wealth Management, in collaboration with Crédit Agricole CIB, is inaugurating innovative solidarity finance that has been acclaimed by its clients and includes a donation of 130,000 euros to the Oceanographic Institute.
Save my sight – the plight of Thomas Rodier At 20 years old and with a bright mind, Thomas Rodier was studying to become an engineer when he discovered that he was beginning to lose his eyesight…
This Week in Monaco September 20-26.
DULY NOTED: Monaco Yacht Show comes back in a different format from tomorrow, Wednesday, September 22, through Saturday, September 25. Visitor tickets this year cost 500 euros, but NEWS.MC will be in Port Hercule in force reporting on the world's leading yacht show in all its aspects.