Data quality goes under the spotlight for the 28th issue of The Navigator
Data quality, data sources and the difference between data and information are all closely examined in the latest edition of The Navigator. The free magazine, published by The Nautical Institute and aimed at maritime navigators around the world, rolls off the presses this month.
The issue contains an in-depth feature about asking the right questions to assess data for reliability and how to compare sources to check for misleading information. An accident, involving a vessel grounding on a reef after its passage plan was amended, is examined and the issue concludes with ten key points about data quality for navigators to read and discuss with others.
David Patraiko, Director of Projects for The Nautical Institute, said: "Throughout history, mariners have been asked to make decisions using data that may not be quite good enough. Although great strides have been made by the industry to improve the quality of information available, it's still not perfect. We hope that this issue of The Navigator will help our readers improve their decision-making and increase their confidence around assessing and using data at sea."

The Nautical Institute launched its 'Navigator Distributor' scheme in 2015, encouraging a wider, global distribution of the free, 12-page magazine to as many professional marine navigators as possible. Anyone interested in finding out how their organisation can take part in the scheme should visit www.nautinst.org/thenavigator, where there are also previous issues available to download.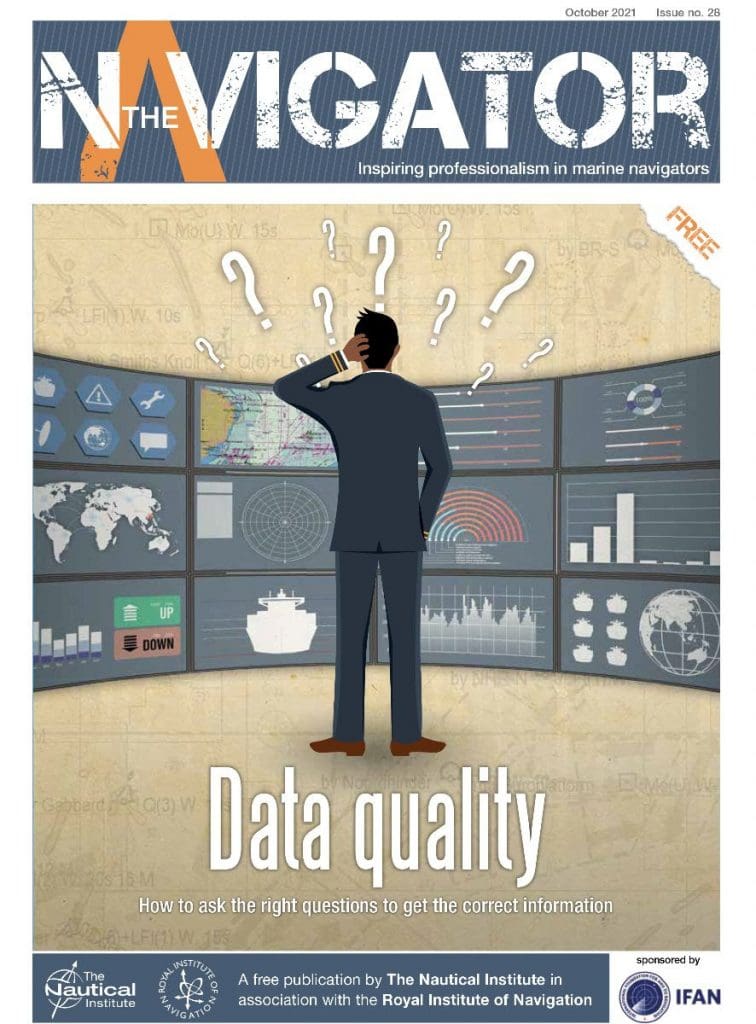 The Navigator is produced by The Nautical Institute with support from the Royal Institute of Navigation. Sponsored by IFAN and Trinity House, it is available as a free pdf, digital magazine or App via The Nautical Institute website. Printed copies are distributed alongside The Nautical Institute's membership magazine, Seaways, as well as through missions and maritime training establishments.