BHCC Newsletter | 4th October 2021 | 11th Edition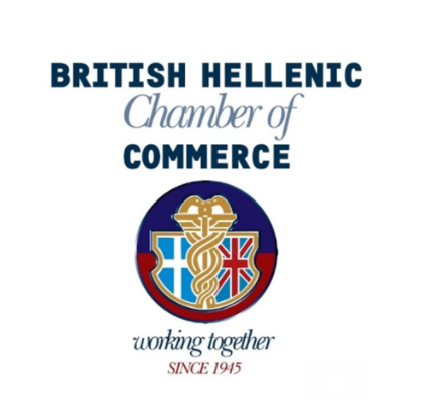 PRESIDENTS' WELCOME TO H.E. THE BRITISH AMBASSADOR TO GREECE, MATTHEW LODGE Dear Chamber members and friends,

As fall has arrived and the new business season has started, we all wish that getting back to business after the summer vacation will signal a business environment with fewer challenges and strong signs of recovery and sustainable growth in our country.

The British Hellenic Chamber of Commerce is always present to contribute substantially towards this direction and in the further strengthening of the Greek – British relations, especially following the end of the transition period for Brexit and the implementation of the Trade and Cooperation Agreement between the UK and the EU.
 
We have worked closely especially during the last few years with the British Embassy to achieve these objectives. At the end of July, we said farewell to H.E. The British Ambassador Ms Kate Smith CMG. We thank her for the cooperation and trust over the last 4 years and wish her all the best for the future.

We would like to welcome the new British Ambassador to Greece, H.E Mr Mathew Lodge. He has an impressive career path, while he also has strong ties with Greece since late 1990s, having served in the British Embassy in Athens between 1998-2000
 

Matthew Lodge Biography

The British Hellenic Chamber of Commerce will properly welcome the new British Ambassador in our traditional "Back-to-Business" Dinner, which this year will be hosted at the Hotel Grand Bretagne on the 18th of October.

We extend our commitment to H.E. The British Ambassador Mr Matthew Lodge, to work closely with him and his team, to unlock the significant business opportunities between the UK and Greece in a variety of sectors. We will continue the dialogue to minimize the obstacles that have arisen after Brexit and we hope that improvements in a variety of areas will be realized gradually. With our warm wishes to him and his family,


Anna Kalliani                 Kenny Evangelou
Greek President             British President 

BHCC EVENTS & INITIATIVES 
UPCOMING EVENTS / INITIATIVES18 October 2021 | "BACK-TO-BUSINESS DINNER 2021"
The British Hellenic Chamber of Commerce (BHCC) is organizing its annual ''Back-to-Business" Dinner.
 
A high-profile business and social event which the BHCC usually organizes in the Gardens of the British Ambassador's Residence.
 
This year, the Dinner will be held in the Hotel Grande Bretagne (Grand Ballroom).
 
We have the honour to welcome the new British Ambassador to Greece, H.E. Matthew Lodge,  
who will address a keynote speech.
 
Guest of Honour: Adonis Georgiadis, Minister of Development and Investments .

 SUPPORTING EVENTS
18 September 2021 | BHCC Support to "12th Hydra Maritime Conference" organized by Athens Association "Hydrian Brotherhood"
The British Hellenic Chamber of Commerce supported the 12th Hydra Maritime Conference which was held on the 18th of September in Hydra.

The main issues discussed were "FIT FOR 55 – but UNFIT for Shipping" and "The revitalization of Greek Shipping through new entrants and the continuation of the new generation of traditional shipping families." 

BHCC MEMBERS' SECTION 
PHILIP ROSS SOLICITORS | EXCLUSIVE INTERVIEW TO BHCC
Alicia Pattihis, Partner | Philip Ross Solicitors
 

Alicia Pattihis, Partner | Philip Ross Solicitors
Philip Ross Solicitors is a UK based Law Firm with headquarters in London.  A general commercial Law Firm specialising in Real Estate, Corporate Commercial and Business Advisory matters, Dispute Resolution, Private Client and Employment Law.
Mrs Pattihis is talking to BHCC about business opportunities and challenges in doing business with the UK.

 
 ATHENS CAPITAL CENTER HOTEL – MGALLERY COLLECTION | PRESS RELEASE

Grand Opening for the Athens Capital Hotel – MGallery Collection
 

On September 15th, 2021, Mr. Sébastien Bazin, Chairman & CEO of Accor, together with Mrs. Maud Bailly, CEO of Accor Southern Europe, attended the official Red Ribbon Cutting Ceremony of the Athens Capital Hotel – MGallery Collection, a member of LAMPSA Hellenic Hotels S.A. During their visit to Athens, Mr. Bazin and Mrs. Bailly were welcomed by the Athanasios Laskaridis family and held audiences with the country's political leadership and government officials.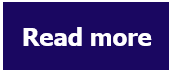 INSTITUTE OF CHARTERED ACCOUNTANTS IN ENGLAND AND WALES | PRESS RELEASE
 
ICAEW and the Institute of Certified Public Accountants of Greece have renewed their commitment to work together to advance the accountancy and finance profession in Greece.
 
The commitment was reaffirmed at a meeting between the two organisations on Wednesday 14 July 2021. As a result, the Institute of Certified Public Accountants of Greece (SOEL) will continue to offer ICAEW's ACA qualification and career support to finance professionals in Greece through the bodies' Accredited Membership Programme (AMP), alongside membership and support from SOEL.                                                                                                                       
Read more 

NEW YORK COLLEGE | PRESS RELEASE
 
New York College's Graduation Ceremony 2021
 

The 31st Graduation Ceremony of New York College (NYC) took place on September 19th, 2021, in the backdrop of the Acropolis and the columns of the Temple of Olympian Zeus, at the historic National Gymnastics Association. With our graduates as the stars of the night, following all health protocols and supervised by Dr. Panagiotis Efstathiou, Head of the Operational Center of the Region of Attica, President of the Hellenic Association on Crisis Management in the Health Sector and Director of the NYC MSc in Crisis Management in the Health Sector.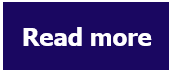 INTRODUCING OUR NEW MEMBERS

Welcoming the new Members, who have joined the Chamber within September 2021:
MOBIAK SA, www.mobiak.com
ONEGLOBAL INSURANCE BROKING LTD,  www.oneglobalbroking.com
ATTIKI BEE CULTURING CO. ALEXANDROS PITTAS SA, www.attiki-pittas.gr/ 

You may find here the new BHCC Members' short profiles*.
*Only Members that have granted the Chamber permission to publicise information appear herein. 

UK GOVERNMENT – DEPARTMENT FOR INTERNATIONAL TRADE

01 October 2021
DIT launched the Export Support Service, a single telephone helpline and digital enquiry service that will help British businesses export to Europe, providing a single point of contact helping exporters navigate a range of complex information simply and quickly.

Businesses can ask questions related to:
– exporting to new markets
– paperwork needed to sell goods abroad
– rules for a specific country where exporters want to sell services 
Read more 

16 September 2021
The Department for International Trade's new Global Trade Outlook explores the long-term trends that will shape the global economy and international trade in the coming decades. 
Read more 

BREXIT NEWS & UPDATES 

24 September 2021Supply chain crisis: Tories poised to U-turn on foreign worker visas
Boris Johnson believed to have overruled ministers unwilling to compromise on post-Brexit immigration as forecourt queues mount. Read more 

UK GOVERNMENT – BREXIT UPDATES

16 September 2021Government launches plans to capitalise on new Brexit freedoms
New plans to capitalise on the freedoms from Brexit have been announced. Read more 

6 August 2021Temporary protection for more applicants to the Settlement Scheme
Those who apply late to the EU Settlement Scheme, and joining family members, will have rights protected while their application is determined. Read more

EUROPEAN COMMISSION-BREXIT UPDATES & OTHER NEWS

16 September 2021European Commission President, Ursula von der Leyen announced a new Chips Act to bolster the EU's capacity and supply continuity of semi-conductor chips for industrial production. Read more

For more information on Brexit developments please visit https://www.gov.uk/transition, https://ec.europa.eu/info/relations-united-kingdom_en and https://brexit.gov.gr/ 

UK GOVERNMENT AND BRITISH CHAMBERS OF COMMERCE (BCC) NEWS & UPDATES 

UK GOVERNMENT NEWS & UPDATES

21 September 2021Next steps taken to support trade between UK nations
Guidance published to support functioning of UK Internal Market. Read more 

13 September 2021UK Shipping Concierge service launched to support and guide maritime businesses into the UK
The UK government has launched the UK Shipping Concierge service, a professional and tailored service that will provide support and guidance for maritime businesses looking to access the UK market. Read more 

9 September 2021End of temporary insolvency measures
Temporary insolvency restrictions protections are being lifted and new targeted measures to support small business and commercial tenants introduced. Read more 

23 August 2021PM announces new Trade Envoys to boost British business around the world
Trade Envoys will promote UK trade, drive economic growth, and encourage inward investment to help level up every part of the UK. Read more

10 August 2021Traffic Commissioners for Great Britain publish 2020-21 annual report Read more 9 August 2021UK calls for greater global ambition as UN finds world warming faster than expected
The UK is calling for urgent global action in response to the latest report published by the Intergovernmental Panel on Climate Change (IPCC). Read more 

4 August 2021Prime Minister and Chancellor challenge UK investors to create an 'Investment Big Bang' in Britain
The Prime Minister and the Chancellor call on the UK's institutional investors to seize the moment for a 'Investment Big Bang' to boost Britain's long-term growth. Read more 

3 August 2021Customs Declaration Service to become UK's single customs platform
HM Revenue and Customs (HMRC) has today announced that the Customs Declaration Service (CDS), a system founded on world-leading technology, will serve as the UK's single customs platform from 31 March 2023. Read more 

BCC NEWS & UPDATES
 
BCC at COP26 – The Net Zero Agenda and what it means for business
COP26 is a globally significant event and the UK's presidency has shone a light on BCC's net zero agenda, bringing conversations about businesses and climate action to the forefront of public discourse. The goal of the conference is to bring the global community together and accelerate action on climate change across the international community. Read more 

30 September 2021BCC trade update
 

Supply chain crunch
As the supply chain crunch worsens, see BCC's comments last Thursday calling for a UK government convened summit involving key business and industry stakeholders. BCC has also issued a comment on the key speeches affecting Brexit and Trade at this week's Labour Party Conference.
 

Regulation of services suppliers
A key group of countries agreed a negotiating text at the World Trade Organisation (WTO) on regulation of services suppliers, covering licences, approvals and enquiry points. If implemented in full by states in their services schedules at the WTO in Geneva, it would offer a step change for businesses in lowering the costs of exporting services. Secretary of State for International Trade, Anne-Marie Trevelyan MP spoke on the need for WTO reform during an event as part of the WTO Public Forum this week.