Nomination period for the World Sailing 11th Hour Racing Sustainability Award closes this Friday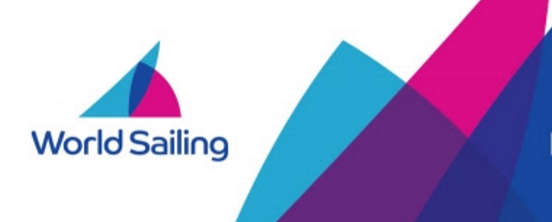 https://ci5.googleusercontent.com/proxy/KSmniqyknFDZd_QcQIS5V4ZmraIG1yeD2rGJVrlBU-cep9OBxgAcvOe3gVFXbtZYAXMAuzGuwMZ1EqTzl2UNqExXpYiJHHOD9u2vqklsEm5yVfE16iWPmrFOc550d77ni3cnG3PDJ-d5Zj-Lqg=s0-d-e1-ft#https://worldsailing.imgus11.com/public//7d6a81061292ea8f699a720aa85332a8.jpg?r=1706550358
There are less than five days remaining to submit nominations for this year's World Sailing 11th Hour Racing Sustainability Award, the highest recognition of success in marine sustainability.

Launched in 2018, the award celebrates the delivery of high-impact, highly replicable sustainability initiatives by national federations, sailing clubs, event organising committees, individual sailors and any other sailing organisations aligned with the World Sailing Sustainability Agenda 2030.

The closing date for submissions is 15th October 2021. Click here for the 2021 World Sailing 11th Hour Racing Sustainability Award nomination form.

Dan Reading, Head of Sustainability at World Sailing, said, "The quality and variety of submissions over the past three years has shown how dedicated the sailing community is to sustainability within the sport. We believe that everyone within sailing can make a difference, no matter their size.

"The entries we have received have helped to shape World Sailing's own Sustainability Agenda 2030 which is a key consideration in every activity, every event and every initiative we're involved in. With even greater attention being paid to sustainability this year, we urge everyone to submit their initiative and programme so that the international community can be inspired to take positive action."

Past winners of the award have all demonstrated a commitment to reducing their environmental impact and raising awareness around conservation.

Corpus Christi Yacht Club (CCYC) won the inaugural award in 2018 following the successful delivery of the 2018 Youth Sailing World Championships. Driven by the dedication of the CCYC volunteer Green Team, the Youth Worlds was the first World Sailing Championship with a focus on ocean conservation and sustainability.

The following year, the Royal Yachting Association (RYA) / The Green Blue won the 2019 award for its efforts to empower boaters in the United Kingdom to take action on sustainability through providing clear training and guidance on key issues.

Starboard were named winners of the 2020 World Sailing 11th Hour Racing Sustainability Award for its Plastic Offset Program, reclaiming 1.1kg of plastic for every board produced. Starboard reduces its carbon emissions and compensates for unavoidable carbon emissions by planting mangrove trees 10 times over for every single board. World Sailing created a case study on Starboard's efforts to inspire action around the world.

An expert panel of World Sailing officials, 11th Hour Racing staff and sustainability experts will assess the nominations and decide on a shortlist of four.

From these four finalists, a public vote will help decide the winner which will be announced at the 2021 World Sailing Awards.

Winners will receive a $10,000 prize to further their sustainability programme.