Infection rate close to neighbours'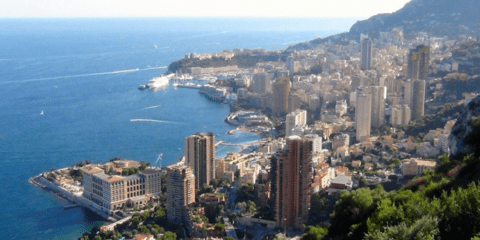 Good Morning Monaco – Tuesday, October 19, 2021
Monaco's positivity rate almost neck and neck with neighbours
Monaco's coronavirus positivity rate, based on 3,028 PCR and antigen tests carried out in the seven days to Sunday, October 17, has risen to 59.97 from 52.15 a week earlier.
Two men with very extensive criminal records have been sent to jail in Monaco following the theft of two electric scooters…
Government content with budget vote
Pierre Dartout, Minister of State, has expressed his satisfaction with the overwhelming vote by the National Council in favour of the adjusted budget for 2021.
Large and enthusiastic turnout for Italian glass artist
His Excellency Giulio Alaimo, Ambassador of Italy to Monaco, welcomed Italian artist Benedetta Brachetti Peretti to Monaco on Monday evening, for an exposition of her artistic glassware…
Five residents test positive for coronavirus
Five Monaco residents tested positive for coronavirus on Monday, October 18. Four residents were declared fully-recovered.
October 18-24.