DON'T PANIC! A message to bulker operators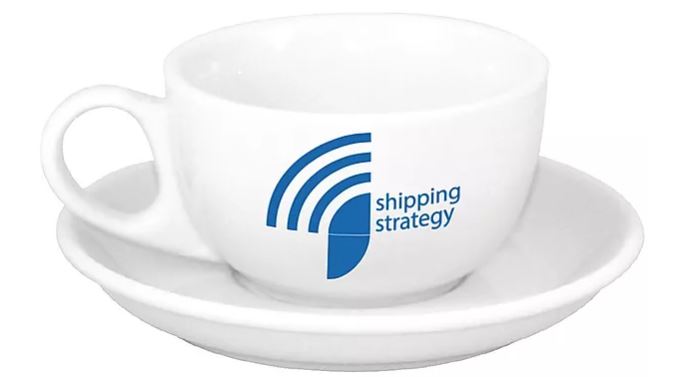 Capesize freight rates have fallen 40% on a 5% fall in volumes. Why?
It has been a hard few weeks for Capesize operators. The Baltic Exchange's Capesize 5TC index surged in September from USD 46,987 to USD 74,186, then stepped up further to USD 86,953 on 7th October…and that was the peak. By last Friday, the 5TC had stumbled to USD 51,463. The Baltic Dry Index inflated from  5,202 points on 1st October to a peak of 5,650 on 7th October and ended last week at 4,653, down 997 points. Losing 20 per cent a week puts the BDI firmly into correction territory.

Interestingly (for us) the retreat has been mostly in the Capesize segment of the market. While that was falling, the Baltic Handysize 7TC time charter average rose two per cent to USD 37,033 in the two weeks to 22 October, having put on weight since September when it stood at USD 33,457. The Supramax 10TC time charter average has gone up from USD 35,325 on 7 October to USD 39,421 on 22 October. The Baltic Panamax Index rose from USD 30,152 to USD 38,945 over the same fortnight.

Brokers report that the correction in bulk carrier markets is the result of a clear imbalance between supply and demand is the cause. Is this the case?

Click here to read my full Macro Macchiato post. 

Click here to read our 46 page Bulk Carrier Market Outlook with full analysis of macro-economics, supply, demand, earnings and values, plus our seasonally adjusted five year freight rate forecast. 
ESG & Shipping
Navigate the forest of acronyms. 

I'm delighted to announce the launch of a new course I am hosting in collaboration with Paul Stuart-Smith, CEO of Zero Carbon Finance. Our Certificate in ESG in Shipping starts on 1 December 2021.  Macro Macchiato readers can get a 20% discount using the code LMACD20 – valid until 1 December 2021. 

Do you know my Podcast?

I regularly host a podcast on the subject of decarbonisation. available here or via your favourite podcast platforms like iTunes and Spotify. Each edition includes an in-depth interview. Listen to Hal Malone talk about the new decarbonisation ETF here. Go on, treat your ears and mind to some stimulating conversation. 
We're proud of our maritime training feedback

"Great presenter"…"very engaging"…"very relevant to our daily work"…"practical cases and workshops" – Just a few of the comments we've had recently from students on our training courses. Click here to find out more about our training, or contact info@shippingstrategy.com